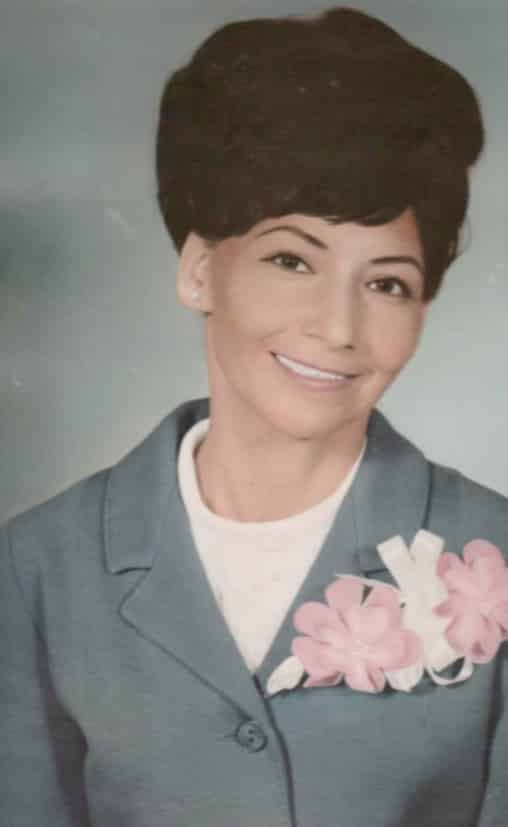 Bernice Marie Austin
December 10th, 1935 – June 2nd, 2019
"Truly, I say to you, today you will be with me in Paradise" Luke 23:43

Following many challenging battles with her health and well-being, on June 2nd, 2019 at 1:00 am in the Misericordia Hospital, Bernice Austin, age 83 peacefully returned home, embraced in the love of our heavenly Father.
Bernice will always be remembered as a warm-hearted and gentle person who endured numerous adversities in life, but did so with unyielding faith and fortitude. She sacrificed every ounce of energy and ability being a wife, mother and homemaker. She took great pride in her home and nurtured her children with tender love and care. From her humble beginnings, throughout her life, her passion was in music, where she found joy and solace in singing and playing the guitar.
Bernice will be greatly missed and forever loved by her surviving children, Susan (Darren), Pat (Nathalie), Connie, Karyn (Courtenay) and Kevin. Bernice's grandchildren, Nicole, Keenan, Sam and Brandyn. Bernice's sisters, Marie, Jean, Clara (Ted); as well as numerous nieces and nephews & great nieces/ nephews. Special family friends, Nikki (Pete), Brenda and Scotty.
Bernice is re-united with her pre-deceased husband Don, beloved daughter Janet. Parents Agnes and John, her sister Louise, brothers Ambrose, George, Edward and Joe. Nephews Rick and Tom. Sister in-law Rose & brother in-laws Keith and Harley.
Funeral Service
12:30PM Saturday July 13, 2019
St. Andrew Roman Catholic Church
12810 111 Avenue Edmonton, AB
Interment
Holy Cross Cemetery and Mausoleum
14611 Mark Messier Trail, Edmonton, AB
Donations can be made to the Alberta Lung Association