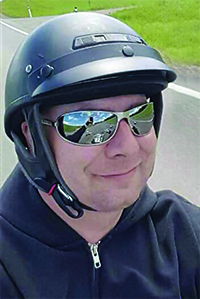 Trevor James Bailey
July 25th, 1985 - April 6th, 2019
How fortunate we are to have had TJ in our lives.
It saddens us to share his passing on April 6th, 2019 at the age of 33.
Brooklyn Marie, daughter, love of his life, will depend on us to share our memories.
TJ will be lovingly and forever remembered by his Mom, Shannon McLeod and his Dad, Jim Bailey (Carole), sister Ashley (Robin, Isabelle & Kassidy), brother Cody (Nancy), mother of his daughter, Jennifer Davidson along with her children, Braydon & Jersey, grandparents Elenor & Andy Lebeau, as well as a treasureful of Aunts, Uncles, cousins, extended family and friends.
Last but not least, his two besties, Dallas & Brooklyn (treasured pets).
Please join us in our celebration of TJ's life
Saturday, April 13th, 2019 10:00AM (viewing 9:30 AM)
Trinity Funeral Home
10530 116 Street, Edmonton AB.
- In lieu of flowers, donations can be made to Brooklyn's trust fund:  trustfundforbrooklyn@outlook.com