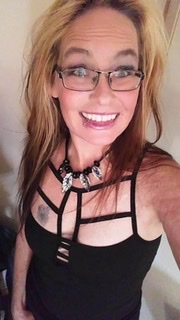 Bessie Viola Daniels-Ladds
We are saddened by the loss of our dear sister and mother Bessie Viola Daniels- Ladds. Bessie recently passed on August 21, 2020 here in Edmonton, Alberta .
Bessie was born on August 08, 1972, in Fredericton New Brunswick . Bessie is predeceased by her parents: father Douglas Ladds, mother Sadie Daniels; her brother Dougie Daniels, all of Fredericton ,New Brunswick, as well as her grand daughter Izabella Feuser .
Bessie is survived by her ex-partner and best friend James Boyce, and their children: Lakrissha Daniels, Dakota Boyce, Jessy Boyce, Shantelle Boyce, and Miranda Boyce. She is also survived by her only sister: Sally Daniels, nephew Jason-Troy Daniels, her greatest treasure her grand babies Oliver and Kiara Feuser, and life-long friend Neg "CRAZY LADY" Gashi.
Bessie was a unique woman, one of a kind. She loved her family and friends more than life itself. We are greatly saddened by her loss.
A Celebration of Life will held, Saturday, October 3rd, 2020 at the Kinsmen Center, 141 School street, Fredericton, New Brunswick, from 1-4 pm .
We love you so much, ALWAYS REMEMBERED and NEVER FORGOTTEN