A celebration of life is a unique and personal ceremony to honour the life of the deceased either at your church, our chapel, or one of several other locations. It is similar in many ways to the traditional service except that the body of the deceased is not present. It is important to note that if any family members or friends wish to view or say goodbye to the deceased, this can be arranged before the cremation takes place. At Trinity Funeral Home we encourage every family to create a personalized funeral service.
A celebration of life can be followed with fellowship and refreshments at our reception facility, graveside committal service, and inurnment either below ground (Earth Burial), above ground (Entombment in a Mausoleum), scattering the cremated remains, or you may simply want to take the urn home.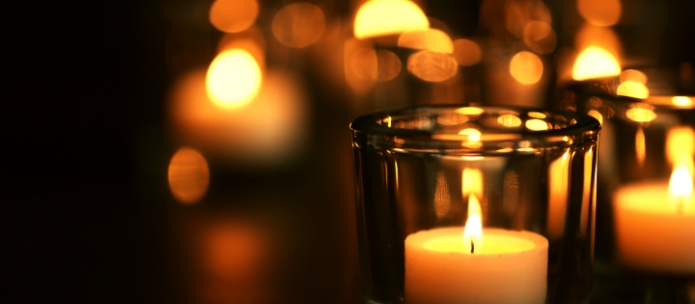 ---
Celebration Of Life
---
$2615.00
Includes the following:
Arrangement conference at our funeral home

Registration of death with Alberta Vital Statistics

Obtaining certificate for cremation from the Medical Examiner's Office

Transfer from place of death (24-hour service) within 100KM of greater Edmonton

Composing of obituary and free posting to our website

Conferring with clergy to set date and time of funeral service

Conferring with organist and soloist

Conferring with florist to order and deliver floral arrangements

Conferring with cemetery to order opening & closing of the grave (if applicable)

Conferring with Alberta Wilbert for ordering and delivery of urn vault

Cremation fee

Standard cremation container

Licensed Funeral Directors to conduct service in our chapel, your church, or other location

Funeral home equipment: book stands, flower racks, floral spray stands, reserved seating signs, donation envelopes, audio & visual equipment

Committal service at cemetery or delivery of urn or cremated remains to family

12 statements of death

Certificate of cremation

Transit permit (For those who are taking the cremated remains or the urn outside of Canada)

Clergy and cemetery permits

Alberta Funeral Services Regulatory Board fee
SELECTIVE SERVICES
The following options may be added to the Celebration of Life package. Additional charges apply.
Urn engraving
Identification with basic personal care of the deceased
Register book, memorial folders & memorial candle
DNA banking by Securigene
Limousine service (15 passenger Lincoln Navigator)
Floral arrangements
Funeral chapel, church or other facility for service
Reception center, catering & hostess services
Clergy, celebrant or musician honorariums
Obituary in Edmonton Journal or Edmonton Sun (or other publication) – Lineage rate applies. Please ask your funeral director for current costs
Memorial video tribute
Live streaming services
Cemetery fees (grave, perpetual care, opening/closing fees & outer receptacle)
Courier fees for medical certificate of death