Traditional Burial & Funeral Services in Edmonton, Alberta
As an enduring practice to honour loved ones who have passed, traditional burials give a tribute to the deceased while providing a proper grieving space for the families and loved ones left behind. When you choose a traditional burial, it will include a family or public viewing of the deceased, a funeral service and interment.
Viewing the deceased, especially by the immediate family, can be an important step in the grieving process.
A funeral service will take place soon after, typically held in the church or at the funeral home. A member of the clergy, celebrant, family member, or a close friend may be asked to conduct the service. During the service, a eulogy is delivered, hymns are played, passages of scripture or poems are presented, or special requests of the deceased are honoured. Personalized service folders, memorial registers, flowers, candles, portraits, and video tributes have all become very popular in memorializing the deceased's life during the service.
The service is then followed by interment either below ground (earth burial), above ground (entombment in a mausoleum), or cremation.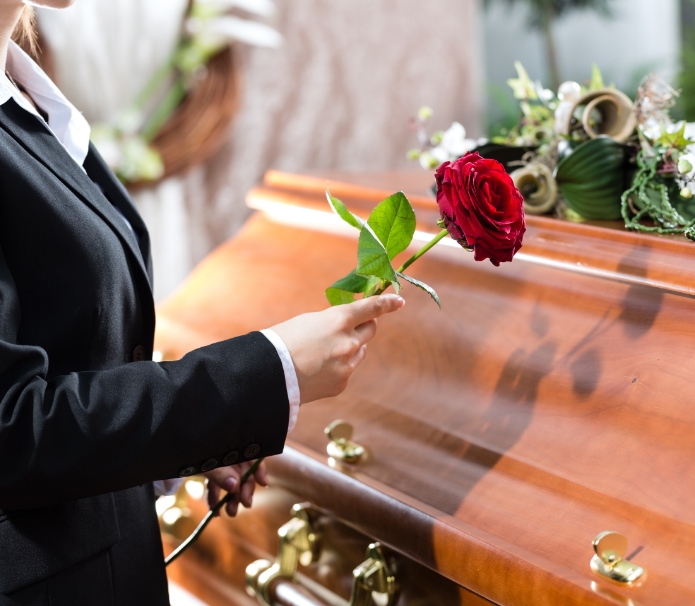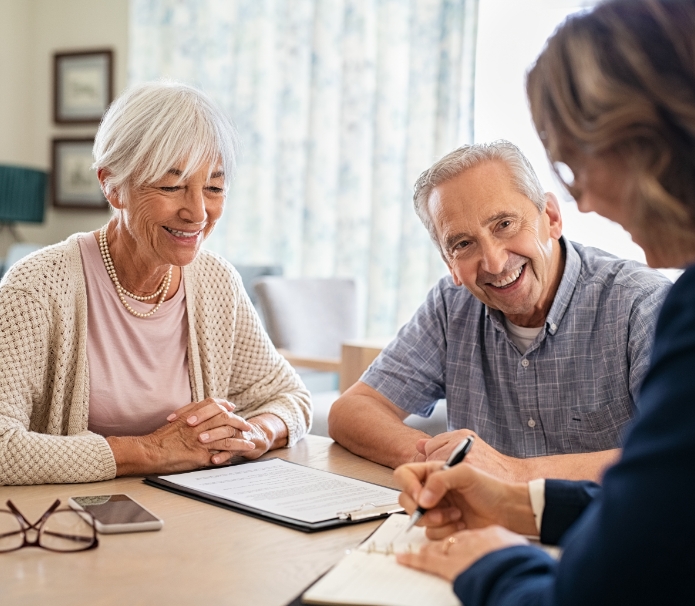 Prearrange a Traditional Burial Ceremony
Here at Trinity Funeral Home, we know how hard it is to say goodbye to your loved ones. With our advanced planning services, you can save your loved ones from the added financial stress during their time of grief and ensure that your last wishes are respected. Our preplanning advisors have years of experience in sensitively guiding individuals through customizing a personal funeral plan and ensuring that their affairs are well taken care of.
No matter how simple or elaborate you want your traditional burial services to be, our preplanning advisors are here for you. Talk with our preplanning advisors today and make the most of the time you have with your friends, family, and loved ones.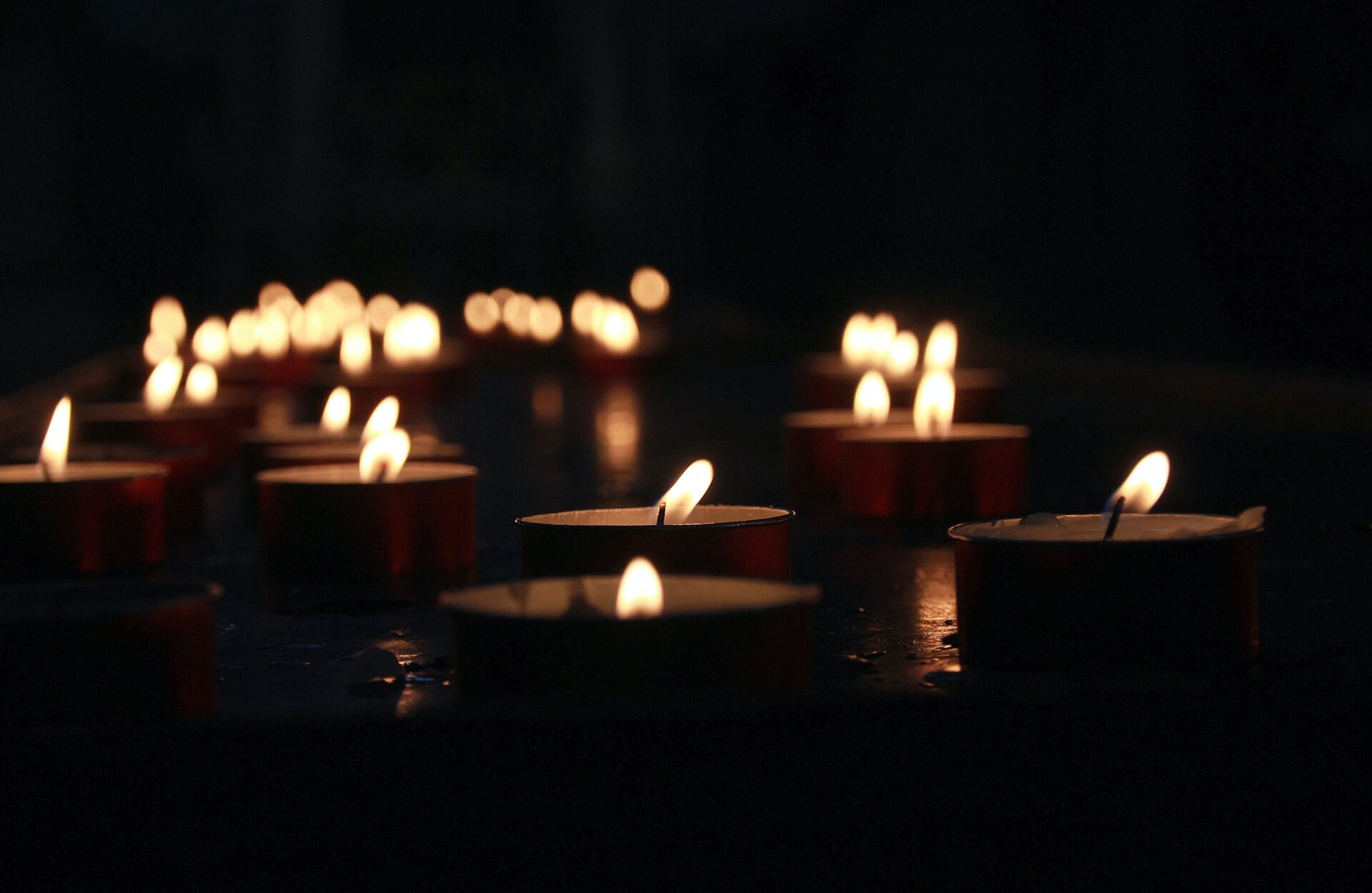 Custom Burial Services
Aside from burial options, we also have a selection of caskets, urns, and cremation jewellery for loved ones and family members to choose from to forever memorialize the departed. We understand how difficult this process may be and will work with you to ensure the memory of your loved one is forever and properly commemorated.
---
Traditional Burial Service Fee
---
$3090.00
Includes the following:
Arrangement conference at our funeral home

Registration of Death with Alberta Vital Statistics

Transfer from place of death (24-hour service) within 100KM of greater Edmonton

Composing of obituary and free posting on our website

Conferring with clergy to set date and time of funeral service

Conferring with musicians

Conferring with floral suppliers regarding floral arrangements

Conferring with cemetery to order opening & closing of the grave

Conferring with Alberta Wilbert for burial vault or liner products

Embalming of deceased

Dressing & personal care of deceased

Funeral directors to conduct services

Funeral home equipment

Committal service at cemetery

12 statements of death

Clergy and cemetery permits

Alberta Funeral Services Regulatory Board Fee
SELECTIVE SERVICES
The following options may be added to the Traditional Funeral. Additional charges apply.
Funeral coach & pilot/service vehicle
Register book, memorial folders, and candles
DNA banking by SecuriGene
Limousine service (15 passenger Lincoln Navigator)
Floral arrangements
Funeral chapel, church, or another facility for service
Evening service fees
Reception centre, catering & hostess services
Clergy, celebrant, or musician honorariums
Obituary in Edmonton Journal or Edmonton Sun (or other publication) – Lineage rate applies. Please ask your funeral director for current costs
Memorial video tribute
Live streaming services
Cemetery fees (grave, perpetual care, opening/closing fees & outer receptacle)
Courier fees for a medical certificate of death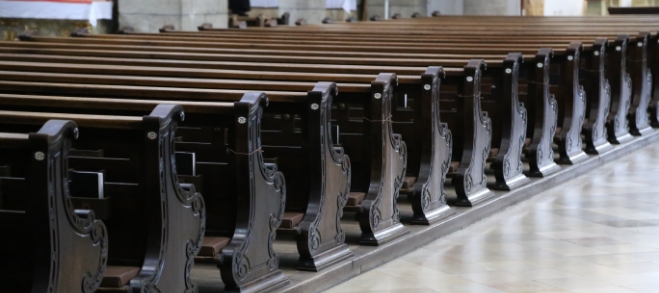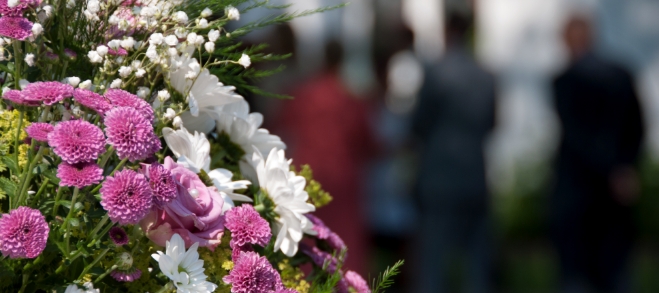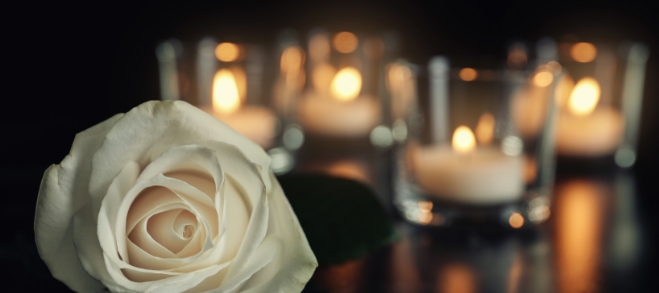 Frequently Asked Questions
What are the basics of traditional funeral services?
Traditional funeral services typically involve a visitation or wake, a funeral service, a committal service, and a funeral reception. During the visitation, family and guests come to pay their respects to the deceased. The funeral service, which is typically held at a funeral home, church, or gravesite, is a ceremony done to memorialize who has passed. A committal service, a formal ceremony to inter the deceased, soon follows with either internment below ground, above ground, or through cremation. Lastly, the funeral reception takes place after, which provides a time to celebrate the life of your loved one who has passed.
What are my options for grave markers and headstones?
During the funeral arrangement, our funeral directors will provide you and your family with a list of resources and local companies that are able to customize a memorial monument to your liking. We will also work together with the cemetery to ensure that your selection fits what you have in mind — whether that is a grave marker for plots of various sizes, mausoleums, lawn crypts, and columbariums.
For more information, be sure to contact one of our funeral directors at (780) 474-4663.
What is a graveside service?
A graveside service, also called the committal service, is a formal ceremony that takes place at your loved one's final resting grounds. This service typically happens following the funeral service and can involve one or two individuals saying a few words and the family members laying a special memento on the casket.
Do we need to have an obituary written?
We recommend that you have one written for your loved ones so that it may inform and relay funeral service details to individuals who may want to come and pay their respects. Our traditional burial service covers the cost of composing an obituary and free posting to our website.
We can also post your obituary in local newspapers such as the Edmonton Journal and the Edmonton Sun at an additional cost. Please ask our funeral directors for more details.