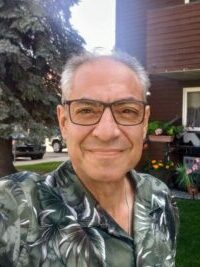 Alek Papadopoulos
February 16, 1965
-
May 8, 2021
It is with deep sadness that the family of Alek Papadopoulos, age 56, announced his sudden passing on May 8, 2021.
He was born on February 16, 1965 in Edmonton to Tina and John Paplos.
Alek loved to love people. For many years, Dad ran the restaurant and was one of the best entertainers hosting the best celebrations. He was known for storytelling, athletic nature, his infectious smile, and his kind and compassionate spirit.
Alek is survived by his mother, Tina, daughter and son Mia and Yanni, sister Kally, and neice Dina and beautiful grandson, Jack.
A celebration of Alek's life will be held in Kelowna this summer, date unknown.