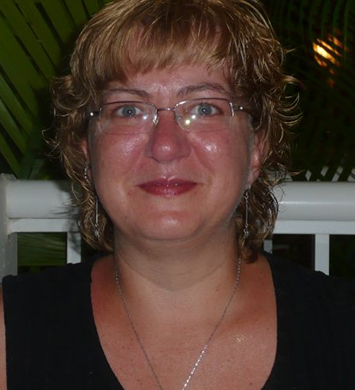 Angie Dunlop
June 25, 1967
-
April 17, 2023
It is with sorrow we announce the passing of Angie Dunlop, of Edmonton, AB, on Monday, April 17, 2023 at the age of 55.
She always gave of herself to all her friends and family as well as donated to several charities.
Angie is survived by her husband Wayne Sopel; father Roy Rusaw (Lea Ninow); sister Susie Christensen, step sister Kim Platt (Steve) and step brother Preston Liske (Elly); nephew Jared Olson (Cathie), nieces: Jennifer Olson (Alexander Swanson) and Alyssa Christensen; great nieces: Taylor Friedel, Natalie Swanson, Alexis Swanson, and Hanna Swanson.
She was predeceased by her mother Giselle Hollin and step mother Judy Rusaw.
There will not be a service at this time.
In lieu of flowers, memorial donations may be made to your favorite charity.