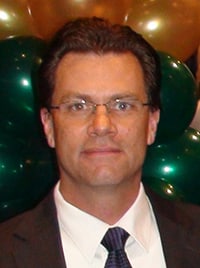 Brendan Alec Watson
May 14, 1964 – January 13, 2019
It is with great sadness that we announce the passing of the wonderful man, Brendan Watson, who peacefully passed at the age of 54 after a long battle with ALS.
Left behind in his memory are his loving wife, Lisa Watson, children Shawn Watson (Loretta), Amy Watson (Mitch) and Austin Watson(Marissa), mother Mary Watson, sister Lisa Marshall (Jim), brother Kevin Watson (Dusty), grandchildren Isabella and Beckett Watson, nephews Logan Marshall, Kalan Marshall and Thor Watson and mother-in-law Louise Marshall and father-in-law Bill Marshall.
He was predeceased by his father, Donald Watson.
Brendan had the kindest soul and valued the love of his family above anything else in life. He was an incredibly strong man in mind, body and soul but it was the resounding warmth of his caring heart that touched everyone the most. Animals were always a significant part of his life and his passion for the outdoors was passed on to his children. His time with us was enriched with beautiful experiences that will forever be cherished in our hearts and he will be deeply missed.
Honouring his wishes, Brendan's remains will be scattered at the coast of Oregon, a place that he treasured for its beauty and the memories shared there with his family.
In lieu of flowers, a donation can be made to the ALS Society of Alberta.
An intimate celebration of life will be held at a later date.