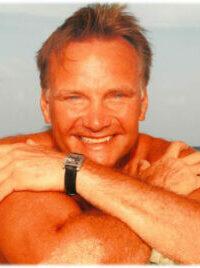 Bruce David Ward
July 31, 1956
-
June 22, 2021
Bruce David Ward, 64, of St. Albert, Alberta. Born in Dorval, Quebec, passed away unexpectedly on June 22nd 2021.
Bruce graduated at the top of his class from McGill University and went on to become a highly successful chemical engineer. Not only did he dedicate himself to his studies and education, but also showed immense passion for constantly challenging himself to be the best version of himself that he could be. This self-imposed challenge led him down many different paths in life. Many different twists and turns, but no matter how lost he got, he always managed to find his way.
He genuinely loved life. In his free time, which despite being retired, he didn't grant himself much of, he would sit in silence for hours and just look into the vast horizons from his patio; appreciating all the subtle and commonly overlooked things in life. And, when he wasn't busy recognizing the planet's current beauty, he would turn to his library of history books, and admire the many beauties of the past.
Bruce is survived by his wife, Galina and the children, Justin, Brenna, Alex and Natalia.
He will be loved forever and though he may not be here with us in person, he will forever live in our hearts.