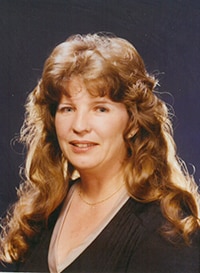 Carol (Keri) Lynne Anne Willis
It is with great sadness and much love to announce the passing of our beloved mother/grandmother Carol (Keri) Lynne Anne Willis, who peacefully departed in her sleep on Sunday, January 6, 2019 at 8:30 am at the age of 72.
Along with her beautiful spirit and kind personality, she is survived by; her two daughters, Kim Devine and Kara (Paul) Boucher, her five grandchildren; Cameron Willis, Corisa (Jeff) Wing, Derrick Devine, Amanda Boucher and Joshua Devine; and one great-grandchild Addison Wing. Keri is also survived by her mother Kathleen, sisters Ronnie, Jackie and Kathy and brother Albert along with several nieces and nephews.
You will be forever remembered and deeply missed. Rest in peace. We love you!
Public Visitation
Saturday, January 12, 2019 9:00 am
St. Alphonsus Catholic Parish
11828 85 Street NW, Edmonton.
Funeral Mass
Saturday, January 12, 2019 10:00 am
St. Alphonsus Catholic Parish
11828 85 Street NW, Edmonton