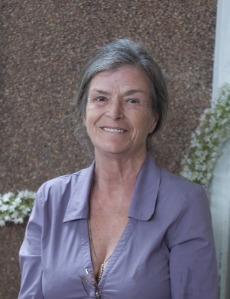 Carole Ann Murray
July 23, 1939
-
December 16, 2022
In the wee morning hours of Friday, December 16, 2022, Carole Ann Murray, beloved mom, grandma, sister, auntie, and friend, passed away at University of Alberta hospital. She was eighty-three. Carole was born to Eileen M. Johnson and Howard Charles Harding of Grandby, Quebec, July 23, 1939.
Carole moved across Canada in her formative years with her mother and sister Donna, and then since 1949 with her new stepfather. In 1956, Carole, now a teenager, and her family (Eileen, stepfather John Berryman, formally from Speers, SK, brother John D, sisters Connie and Maureen), settled in North Battleford, SK where she worked at Hobby World, owned by her mom, and at Holtets restaurant. Here is where she met her good lifelong friends Edith Swimmer, Sophie Trach, and Mary Ornawka.
Through her best friend Mary, she met and married Steve Ornawka on October 31, 1959. A city girl became a farm wife in Denholm, SK and had seven children. Carole's fondest memories during that time of her life were of having her children, raising animals, visiting her friends, and her blossoming relationship with her mother-in-law Julia Ornawka and all that Julia taught her, including making bread, cooking, canning and making wine and moonshine. In 1972 Carole and Steve were divorced and Carole moved to North Battleford with her children.
In 1974 Carole met Nigel F. Murray whom she married in 1979 in Rosetown, SK. With Nigel, they started raising and training some of the most beautiful, world class, English Springer hunting dogs and English Cocker Spaniels. Sometimes in their home there were puppies everywhere. She loved those dogs. Carole also started her career as a cook, Julia taught her well, and for the balance of her working life she worked as a cook/chef/restaurant manager in North Battleford, Rosetown, Walston Lake, Regina and finally in the Waldheim area.
Nigel and Carole were together for 39 years until Nigel's passing in 2013. All of those years were spent working their way into owning an acreage. In 2001 they found their little piece of heaven in the Waldheim area where they enjoyed raising their dogs, boarding dogs, hosting training sessions, hunting and meeting wonderful people like Iona and Vern Greene and Andy and Rachel Gross. Sadly, after the move, Carole started on a slow decline into dementia, ultimately caused by atherosclerosis. Finally in 2018 she sold the acreage and was moved to Edmonton to be closer to her family.
Carole was an extremely talented craftsperson. Over the years she became proficient in sewing, puppetry and doll making, macramé, quilting, embroidery, and petite point. As a talented model sailing ship builder, she has her creations adorning homes and corporate offices across North America, as well as providing models for television. She valued art, specifically indigenous art, appreciated the craftsmanship of others, and fine jewelry. Most of it she gave away.
Carole was a happy, giving soul, even in her final years. Caregivers said she was helpful to all and quick to be involved in activities, she liked to have fun. She will be missed.
Carole is survived by her children Eileen (Kim Campbell) Foster, Michelle (Theo) Ornawka, Declan Ornawka, Matthew (Colleen) Ornawka and Beth Ornawka. Her grandchildren Jesse Jackson, Orrin, Chad, and Caitlin Foster, Troy Collins, Brad Vigneron, Em and Josh Ornawka, great grandchildren Aubrey, Kai and Naiomi, Lilly and Ryder; and many nieces and nephews. She was predeceased by her children, Kathleen and Steven, her mother Eileen Berryman, father Howard Harding, sister Donna Vanhullebush, stepfather John Berryman, father of her children Steve Ornawka and her husband Nigel Murray.
A private celebration of life will be held in the spring. In lieu of flowers, the family requests donations to the Heart and Stroke Foundation.