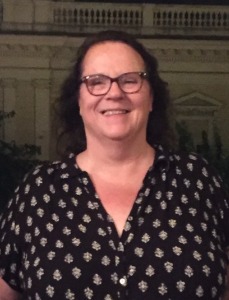 Catherine Hilda Hedlin
November 16, 1957
-
December 6, 2022
Our sister, Catherine Hilda Hedlin, died on December 6th, 2022, in Edmonton Alberta. She was 65 years old, and she led a very successful life.
Our family hails from Winnipeg, but when our parents divorced in the early 70s, the family scattered. Her father followed his business and political ambitions to Toronto and Ottawa. Her mother, who had grown up by the ocean in England, went to Vancouver to start her new life by the sea. Catherine's brother Paul went to Quebec, her sisters Susan and Victoria to Ontario. Catherine chose Alberta.
She earned her Master's in Public Administration from the University of Alberta and pursued a career in social services, supporting and advocating for youth and their families in group home settings, and as head of the Medicine Hat Women's Center. In 1990, at the age of 33, she became the Executive Director of The Sexual Assault Centre of Edmonton, and later moved on to serve as Executive Director of the Alberta Association of Services for Children and Families. She was a tireless and effective advocate for women's issues and child, youth, and family care. She was the media spokesperson for Alberta's unique Support and Assistance for Children and Youth with Exceptionalities program (SACE), speaking out locally and nationally – prodding governments to do more, pleading for more compassion and understanding.
While Catherine was building her career in social services, she was also putting down real roots in Alberta. She bought her house in Edmonton's Highlands neighbourhood. Her father moved back West to Calgary and bought a ranch – The 7-H – near Water Valley. The ranch became a frequent gathering spot for the family, and she deepened her relationships with "the Alberta cousins" – Ken and Karen, Richard, and Holly and especially her rakish cousin Russell. There was more frequent contact with her brother and sisters who visited often from the East.
And Catherine made friendships that changed her life, including Kevin Hendricks and Darrin Hagen – a polymath playwright, drag queen and musician. The three remained friends for the rest of her life. She took a course in stage management and toured with Hagen's productions – something not many senior social agency executives did. She loved the theatre – the nuts and bolts of stage management and the glitter of opening nights.
Catherine also got involved in politics, supporting candidates who were sympathetic to her social justice causes, and as with so many other parts of her life, she made long term friends of the people she met in politics. She met Laurie Blakeman in 1990. Catherine was Laurie's campaign manager and they worked on many advocacy campaigns together. Their cherished friendship spanned decades.
But Catherine wasn't satisfied. She knew firsthand the challenges that child and youth services faced – unclear standards, a lack of tools and effective training, difficulties in communicating with other service providers and a lack of influence with policymakers and program funders. So when MacEwan College announced that it would launch a Child and Youth Care degree as part of its transition from college to university, Catherine decided she wanted to be part of the change: at the age of 48 she quit what was arguably one of the best jobs in the social service sector and went back to school, enrolling in the University of Victoria's doctoral program in order to qualify to teach in the new MacEwan degree.
It wasn't easy after years away from school. Catherine was a very practical person and she had a healthy skepticism about "pure theory", but she believed that theory and practice could be melded to better meet the needs of children and youth and of those who work in this emerging field. So, she kept at it. And on July 1, 2013, Catherine Hedlin was confirmed as an Assistant Professor in the MacEwan University's Faculty of Health and Community Studies. And that's when she really came into her own. It turns out, she was a gifted teacher and an even better listener – building real rapport with her students. She was nominated for numerous teaching awards. She made friends and better than friends – of her colleagues, her students, and staff from tech support to sweepers. She didn't just teach. She inspired some to go on to become members of the faculty, and for others, she ran the extra hands-on classes to help them pass statistics, without which they couldn't graduate. In 2019, she was promoted to Associate Professor.
And she was happy. She found real joy in her teaching. She brought her enthusiasm for theatre with her to the faculty – and soon MacEwan parties were booking in advance for the Fringe Festival each year. She travelled – with students, with colleagues, with her sisters, on theatre outings – and everyone who travelled with her said the same thing when the trip was over: "We laughed a lot… and Catherine walked far and fast". Catherine was a large woman. She was theatrical – favoring bright colors and large jewellery. She laughed easily and often. She still had friends she'd made in childhood and made new friends all the time. She lavished affection on her dogs – she usually had two of them, mostly rescues. She was passionate, and compassionate – they're not always the same thing. She had respectful relationships with people who disagreed with her. She advocated for causes – like gay and lesbian rights – before it was fashionable. She smoked cannabis before it was legal. She spent every Christmas with our mother when our mother lived alone. And then she spent it with her brother and sisters – but in all cases she had to be back in Edmonton for New Year's Eve with her friends. If friends had food allergies or favorite dishes, she delighted in cooking or baking for them.
The pandemic was not good for Catherine. She had already begun to face health challenges, and the enforced isolation and inactivity just made them worse. She "bubbled" with her friend and colleague, Jenny McGrath. Her friends Darren and Kevin dropped off meals. She had weekly zoom sessions with her brother and sisters – "We never knew so much about what we were all doing". And as the pandemic was winding down – with in-person classes starting again at MacEwan and the theatres opening for live performances – she was determined to get back to the life she'd built for herself. But sometimes, determination isn't enough.
Catherine was spared a lingering death. She had earned a life filled with achievements and friendships and laughter. And we are all very proud of her and saddened at her passing.
Catherine's family and friends will have a celebration of her life on April 29, 2023, at the Lorne Cardinal Theatre in Edmonton, Alberta.
Cremation has occurred.