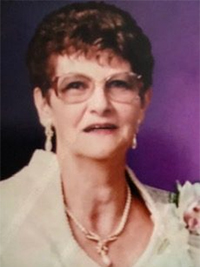 D. Louise Sherstenko
Louise Sherstenko (Nielsen) of Edmonton passed away peacefully on April 4th, 2020 at the age of 85 years.
Louise is survived by her children Greg Sherstenko and Armella Lausen. Grandchildren Justin (Briana) and Jacob Sherstenko. Two great grandchildren. Brothers Ken Nielsen (Barb) and Bert Nielsen.
Louise was loved by her family and friends. Her kindness and charming personality left a lasting impression on all.