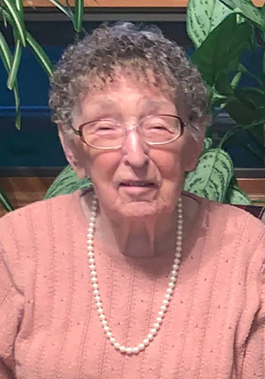 Daisy Panych (née Kitt)
January 10, 1938
-
March 9, 2022
Daisy Panych (née Kitt) passed away suddenly on March 9, 2022, in the Royal Alexandra hospital after a brief stay due to heart complications – she was 84 years old.
Daisy was born in Lamont, Alberta and continued to live there with her husband William, where they created a friend-filled, supportive community. She worked part-time at Paruk's Foodland and McLeods. Daisy was a wonderful mother, grandmother, gardener, Ukrainian easter egg maker, TOPS member, ladies 'coffee club' member, card player, joke teller, and friend. Daisy was widowed at 57 years old and continued living in Lamont with her sister Jenny (also widowed). They later moved to Edmonton and lived together with their Mother. They were like the Golden Girls, having a blast and doing many activities, including a lot of BINGO! In what feels like a few short years later, they are all gone… all passed away.
Daisy is survived by her two children: Rosemarie (Mike) and David (Susan), four grandchildren: Michael (Julie), Tracy (Brent), Mathew, and Jonathon. As well as, two sisters: Mary Anne (Bob) and Pat, two brothers: George (Rose) and Joe, and numerous nieces and nephews.
She is predeceased by her parents, Peter and Annie, her two sisters Sylvia and Jenny (Bill), her nephew Terry, her sister-in-law Cathy, and Bill and Paul, two of her brother-in-laws.
The family invites you to join in a celebration of Daisy's life on Saturday, March 19, 2022. Viewing at 9 am – Exaltation of the Holy Cross, Ukrainian Catholic Parish.
Funeral Service and Divine Liturgy at 10 am – Exaltation of the Holy Cross, Ukrainian Catholic Parish.
After the funeral - Interment will be at St. Nicholas Ukrainian Catholic Church of St. Michael - see map - 1 hour & 15 minutes from Edmonton
Luncheon to follow at the Meeting Room, Lamont Arena - 4844 49 St, Lamont, AB.