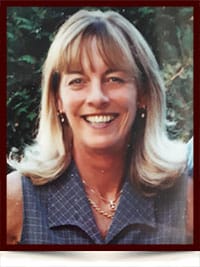 Darlene (aka Dove) Ann Dingman (nee:Spracklin)
April 29th 1949- August 9 2017 Age 68
God saw you getting tired
And a cure was not to be
So he put his arms around you
And whispered,
Come to me
With tearful eyes we watch you
And saw you pass away
And although we loved you dearly
We could not make you stay .
A golden heart stopped beating
Hard working hands at rest.
God broke our hearts to prove to us
He only takes the best.
The family of Darlene announce with great sadness and much love her passing on Wednesday August 9 2017.
She is survived by two children Chris (Chelsea) and Michelle, and their father Robert Dingman; three grandchildren: Hunter, Sawyer, and Makayla, one brother Al (carole) and one sister Brenda, many cousins, nephews and nieces. She was predeceased by her Father and Mother Ernie and Claire Spracklin.
We would like to say a very special Thank you from the bottom of our hearts to the Doctors and the amazing nursing staff of the Grey Nuns Palliative Care Ward for taking such special care of Darlene and making her feel so very special .
In lieu of flowers donations can be made to the Grey Nuns Hospital Palliative Unit#43 in Darlene's name.
Celebration of her life to be determined at a later date.