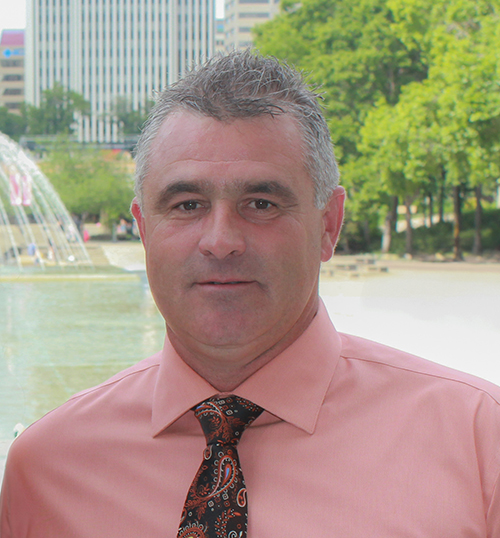 Darwin Dean Leentvaar
September 6, 1964
-
July 25, 2023
With profound sadness, we share the heartbreaking news of the passing of our beloved son, brother, husband, father, and friend, Darwin Dean Leentvaar. His memory will forever live in the hearts of his loving parents, Flora and Hugo, and loving wife Melane, cherished children Nicole and Brandon, brother Darrell, and nephews and niece, Jason, Riley (Michelle), and Kirsten.
Darwin was born on September 6th, 1964, in Calgary, Alberta. From a young age Darwin was exposed to a life full of experiences. In 1968, at the age of four, his family embarked on an international journey, residing in England, Singapore, Indonesia, and Dubai. Eventually in 1978, they would settle in the Edmonton area. Darwin attended Enoch Junior High and then graduated from Spruce Grove Composite High.
Darwin's love for the outdoors knew no bounds. His spirit embraced a wide range of outdoor pursuits and activities, making his life an exhilarating journey. Just to name a few; he found joy in motorcycles, snowmobiles, golfing, and boating.
Darwin spent numerous enjoyable hours in his garage either working on off road toys or assisting others with building and repairing their projects.
Darwin's career of over 33 years at ATCO was a testament to his dedication and passion. Sadly, he was robbed of his retirement as he left us on July 25th, 2023, surrounded by his loving family.
For those fortunate enough to cross paths with Darwin, he would leave you with a connection and a lasting impression. May you find solace in the beautiful moments you shared with him and hold dear the precious memories he leaves behind.
Darwin's life experiences throughout his years shaped him to become the incredible person he was.
The Celebration of Life for Darwin Leentvaar will be held on Saturday, August 19th, 2023 at 3:00 pm at the Van-Es Camp & Conference Centre, Harmony Building  (51244 Range Road 220, Sherwood Park, Alberta T8E 1G9)
The loss of a loved one creates an eternal heartache. Love gives us memories that last forever.