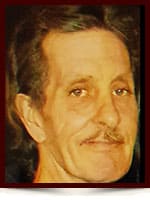 October 24 1962 - March 8th 2016
David Charles Dunbar, age 54, passed away suddenly on the morning of March 8th 2016 in Edmonton Alberta. He is preceded in death by his best friend and beloved mother Rose Ellen Dunbar, and father Danny Dunbar. He is Survived by his 2 children, Joseph Charles Dunbar , and Daughter, Maria Ellen Gladue (Dunbar) His daughter in-law Ashley Kornak , and his Son in-law Ronald Gladue. Also, his Pride and joy were his grandchildren, Dominic , Kira, Monica , Anika, Triniti, Alexi, and Emma.
David was a selfless man. He was beloved father, and a great friend. David struggled with life for a long time, but no matter what situation he got himself into, he always came out on top with a smile on his face and love in his heart. He will forever be in our hearts, and loved and missed by all who were lucky enough to know him.
Memorial Service
Monday March 21, 2016 10 am
Sacred Heart Church of the First People's
10821 96 St NW, Edmonton, AB T5H 2J8