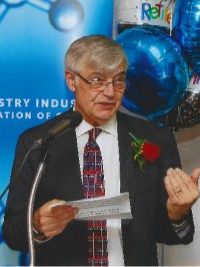 David Francis Podruzny
For our dad, "gramps", brother, cousin, nephew, friend and more.
Dave passed suddenly and unexpectedly, out doing what he loved, taking a summer evening jog, near his home in Edmonton, Alberta.
Dave was active right up until his final moments and had been planning an ambitious and personally rewarding excursion back into the Alberta Rocky Mountains for a multi-day hiking trip. He was an avid jogger, walker (dog walker!), hiker, alpine skier, and of course more recently, keeping up with the grandkids on their many days of adventures! On some days, I would wager a guess that they likely needed to keep up with him. Dave was not well known for sitting still, which has added to the inevitable shock that the family has experienced in these past few days, but certainly also adds some important levity to an otherwise intense situation.
Dave had just retired from a long and very illustrious career that he still was so fond and so proud of talking about. He was able to travel the world from his time spent in the Federal Government to his time in the private sector; those travels were such a pivotal part of his life, and added such an important layer of understanding and cultural awareness to the way he lived his life. He was also sure to add a day or two to each trip to explore the city his own way, go for a few jogs to take in the sights, and since the dawn of the Smartphone, be sure to snap as many pictures as he could. He was very proud of his career and even in retirement, will be remembered for the work he contributed to. He was a rare breed that not only loved the work, but also the challenge that it offered.
We know that Dave will be remembered in so many ways by so many people. Not least of which for his affinity for a bad pun (in more recent years, given their own aptly named description in pop culture, now known as "dad jokes"), his relentless quest for knowledge, his professionalism, his faith and connection to his extended church family, his voracious appetite for reading and profound enthusiasm in combing old, second-hand bookstores for hidden gems (extra points if they related to Peace River Country or historical Canadian rail lines), his participation in community and church choirs, and his absolute reliability if anyone ever needed a hand (or a chain saw, or some "man power").
Dave and Faye had just recently relocated from their home (of many years) outside Ottawa to Edmonton to be closer to the grandkids, and to begin the transition into what would become the retirement years. They have many friends and family in cities across the continent and in this, the year punctuated by Covid, our time of memorial will look a little different.
A small graveside memorial service and green burial will be held on Friday, August 28th at Rosehill Cemetery at 1:00pm (mountain time) and will be live-streamed thanks to our high-tech and generous family members.
Rosehill Cemetery: 1605 141 Street SW, Edmonton
The livestream for those who cannot make it can be viewed in YouTube at this link: https://youtu.be/WQvKcPqC1cc
Incidentally, August 28th, the day we will lay Dave to rest, is also Dave and Faye's wedding anniversary. This will be year 49.
In lieu of flowers (which are not permitted to remain at the grave site) donations may be made to:
Laurentian Camp Cherith
268 River Farm Lane
Lanark, ON K0G 1K0
St. Felix Centre
25 Augusta Ave
Toronto, ON M5T 2K7
C&MA Global Advance Fund
c/o Beulah Alliance Church
17504 98A Ave NW
Edmonton, AB T5T 5T8