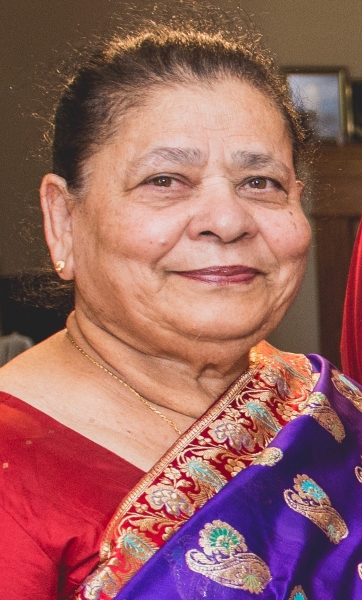 Divina Lilia Singh (Sequeira)
Divina passed away, surrounded by her loved ones, at the age of 77. She is survived by her loving husband of 41 years, Jasbeer, her sons Ajit (Brendan) and Raj, and her daughter Nina (Christopher).
Divina was born with and lived a life of strength. She had conviction in her beliefs, a powerful sense of self, and a fierce instinct to protect the people she loved.
She worked with dedication as a registered nurse for 48 years, in military and then civilian life. She practiced with the highest degree of ethical standards, and had a reputation of being a person who provided deeply compassionate care to her patients.
To say she will be forever missed conveys the limitations of language.
Mass of Christian Burial
Thursday, February 7th, 2019 11:00AM
St. Charles Catholic Church
17511 112 St NW, Edmonton
Interment to follow Mass
St. Micheal's Cemetery
13819 82 St NW, Edmonton