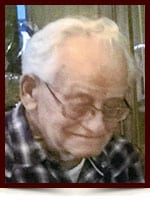 Dorothy Doreen Stallknecht
October 5, 1935
-
January 22, 2021
October 5, 1935 - January 22, 2021
It is with great sadness that the family of Dorothy (Dot) Doreen Stallknecht (née Kristel) announces her passing on January 22, 2021 in Edmonton at the Misericordia Hospital at the age of 85.
Mom was predeceased by her loving Husband of 62 years, Henry, her first-born son, Larry, parents George and Adeline, step-mother Maria, brother Edward (Eddie), and sister Elizabeth (Lizzie).
She was also predeceased by her sister-in-law Rose Mertz, brothers-in-law Wally Mertz, Paul and Kurt Stallknecht and her great-grandchild Baby Henry.
Dorothy is survived by her sons Randy (Audrey) Myles (Colleen) and David (Claudette). She is also survived by 2 grandchildren, Shane Stallknecht and Natasha Reddon and 4 great-grandchildren, Kaidence, Avery, Emrey and Kane, along with numerous nieces and nephews. She is also survived by her brother-in-law Garry (Ilse) and her step-sister Elsie.
She was a consummate mother and wife. Mom was an excellent cook and she enjoyed preparing meals for family and friends.  She not only raised and nurtured her family but owned a café in Thorsby and worked in various office settings – 7-11, an accounting firm, a sand/gravel operation, and a family owned convenience store. She loved to play bingo - one of her favorite activities to meet up with friends, unwind and occasionally yell BINGO!
We extend our sincere thanks to her neighbors and friends Brenda, Lauchlin, and Paul – without their help mom could not have lived in her home for as long as she did. We also thank Home Instead staff – Kimberley, Lisa, Shelley, Athena and Rosalie, who cared for Mom during the last several months of her life.
Mom has been cremated and she will be interred, along with Dad, in the Union Cemetery located in the Warburg district sometime in the future.  Once burial arrangements have been finalized, we will notify family and friends.