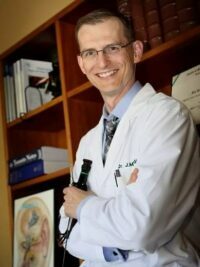 Dr. Jon Maxim Adamis
April 30, 1970
-
March 12, 2021
It is with great sadness that the family of Dr. Jon Maxim Adamis formerly known as Dr. Jan Krepelka announces his passing at the age of 50 years on Friday March 12, 2021 in Edmonton, Alberta. He is dearly missed and lovingly remembered by Dr. Jennifer Tse, his wife of 17 years, and his twin children Rachel and Maxim Adamis.
Dr. Jon Adamis was an Ear, Nose and Throat Specialist - Clinical Otolaryngologist at Shape MD Medical Clinic from 2007 to 2020. He was loved by his staff and patients.
Dr. Jon Adamis was known as Captain America driving around in his famous Avengers Jeep. He was interviewed on CTV about the Avengers Jeep in June 2019. Dr. Adamis loved to spread joy to children of all ages.
Dr. Jon Adamis is also known as Adonimus, the creator of the EDM Archive Project.com - www.theedmarchiveproject.com. He created several Vusic (Visual music) videos - compilation of music videos, sound bites, lyrics and commentary. A feast for imagination and inspiration. Dr. Jon Adamis was truly a creative, generous and brilliant man. We will sincerely miss him.
In lieu of flowers, a fund is being established to help support his children in their future educational endeavours. Donations can be made payable to Jennifer Tse, memo: Adamis Children's Trust Fund. c/o Dr. Jennifer Tse, Shape MD medical clinic, 10848 - 72 Avenue NW, Edmonton, Alberta, T6E-1A3, 780-988-2639.