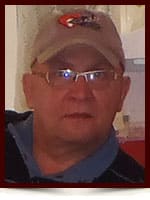 Edward Michael Kurysh
Edward Kurysh
June 29, 1951 - June 9, 2016
It is with profound sadness our family announces Ed's passing. Survived by his loving wife Phyllis,sons: Darcy(Jodie) (Kennedy, Jackson & Quinn), Cory (Kristin), Kelly (Jackie)(Connor & Madi). Also his brothers Steve, Pete & Mike, as well as many friends and relatives.
Memorial Service
2 p.m.  Saturday June 18th
The Family Connection Center
5600 50th Street, Stony Plain AB.