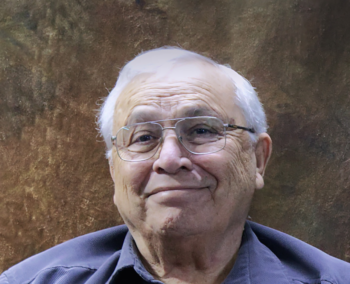 Ernest Georges Ephrem (Ernie) Kline
August 22, 1939
-
July 13, 2022
It is with great sadness that we announce the passing of Ernie Kline on July 13, 2022 at Edmonton, Alberta at the age of 82.
Ernie will be missed lovingly by his wife, Donna, his children, Dean, of Swan Hills, Michelle (Steve) English of Trail BC, Richard Vansen of Spruce Grove; his grandchildren, Lee Proctor of Red Deer, Selina McMillan of Grand Forks, Zackery and Brooke-Lynn Vansen of Edmonton, and Tyson Vansen of Spruce Grove; his sister Bertha Warner, sisters-in-law, Kathy Tigar and Lynne Kline; brother-in-law Blaine Striethorst (Barb) and many nieces, nephews and friends.
He was pre-deceased by his parents, William and Annette Kline, brothers Harvey Tigar and Al Kline; sisters, Yvette Mulderig, Flo Markstrom and Theresa Lockhart; and daughter-in-law, Dawn Kline.
Ernie enjoyed encouraging people to explore and develop their skills, spending time with friends and family and designing mechanical systems.  He loved the outdoors and taking friends and family into the woods.
He was bitten by the travel bug and especially enjoyed exploring Europe, relaxing in Sint Maarten and Maui and spending quality time at Laurier Lake.
The family would like to thank Gary O'Coin at the Sturgeon Hospital and the Staff at St. Joseph's Auxiliary Hospital Hospice for their support and compassionate care.
A Celebration of Life will be held at Trinity United Church (8810 Meadowlark Road NW Edmonton) on Saturday August 13, 2022  at 2 pm.  Reception follows in the basement.
Remains will be scattered in the Memorial Garden at Trinity as well as the cemetery in St Victor, Saskatchewan.
In lieu of flowers, Memorial Donations may be made to the charity of your choice.