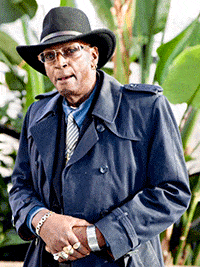 Ervin Glasford Eccleston
With heavy hearts we have to announce the passing of our Husband, Father, Brother, Uncle and dear Friend Ervin Glasford Eccleston (aka PZ) of Edmonton, Alberta. He passed away on December 27, 2019 at the age of 72.
He was born on October 31, 1947 in Trelawny, Jamaica to predeceased parents Copeland Eccleston and Gladys Bernard.
Ervin is survived by his common law wife Tracey Oranchuk of 15 years and their Daughter Janaya Eccleston. Son Ervin Eccleston Jr (Denise) from Ontario. Daughter Carol Eccleston from Ontario. Son Kavon Eccleston from Jamaica. Son James Linton ( Ashley) from Edmonton, son Anthony Linton (Jackie) from Edmonton, daughter  Lisa Linton and other children. Survived by his grandchildren. Jermaine, Exavier, Kasandra, Kyra, Kalysha, Kyrel, Kavon,Khaleel, Vinessa and Anclaire, Malcolm, Benjamin and Adore. Many Brothers and Sisters from Jamaica and friends from near and far.
Ervin passed away from battling with lung cancer. He was a fighter and didn't let it get him down until the good Lord decided to call him home. You will be sadly missed by so many yet our memories will be in our hearts forever.
Visitation
6:00PM - 9:00PM Thursday January 2, 2020
Trinity Funeral Home
10530- 116 St Edmonton, Alberta.
Celebration of Life
6:00PM Saturday February 1, 2020
Hazeldean Community Hall
9630-66 Avenue Edmonton, Alberta
Let's share stories about this wonderful person who we all loved and adored. If you need more info contact Tracey (780-233-8724 or Mavis (780)-905-9617.