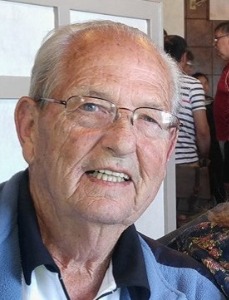 FISHER, 'Jim' Robert James
February 26, 1941
-
August 21, 2022
Jim Fisher passed unexpectedly at the age of 81. He was predeceased by his beloved wife Gloria Elbrey in 2019. He will be sadly missed by his son Don (Nicola) and their children Austin, Jordan, and Spencer; daughter Shellie (Ed) Raposo; son Rob (Belle) and his children/grandchildren Jazzy, Eddie, Juliana, Clayton, and Becca. Jim will also be deeply missed by his sister Cheryl (Joost) Menkema; by his adored companion, Willy Rowe; and by many special family and friends.
Jim was born in Brandon, MB. Always a people person with a great sense of humor a kind heart and a bit of a mischievous side. Throughout his life he worked hard and loved to keep busy with an eclectic bunch of interests, hobbies, and side jobs.
At 17yrs old Jim followed his dream to be a sailor in the Navy. He loved sailing around the world serving his Country. Jim and Gloria had their family and after several years on the west coast they moved several places across Canada and after 27 years of service he retired from the Military and settled in Parkland County. He continued working as an engineer for 10 years then he changed careers and drove long haul truck until he was 68 yrs old.
After retirement Jim kept busy and enjoyed visiting with family and friends and he spent the last few years living in Sherwood Park where he appreciated a much-deserved slower pace.
Celebration of Life is Sunday 25 Sep 2022 at 1:30pm at the Royal Cdn Legion, 215 McLeod Ave, Spruce Grove, AB.