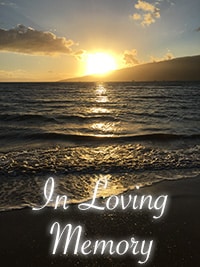 Florence Amelia Rankin
On July 8, 2020 Florence Rankin of Edmonton, AB passed away at the age of 90 years.
Florence is survived by her children: Patric (Sherril), Janice (Brent) Shaben, Mike (Sandi Cull), Susan, Rob (Heather), and Shelia Clark, eight grandchildren; eight great-grandchildren; sisters: Margaret (Red) Von Bargen, Verna Hogg and Linda (Wayne) Rudd; as well as many nieces and nephews.
She was predeceased by her husband Bill, sisters: Lenore and Margaret as well as her parents Donald and Marie.
A Memorial Service will be planned at a future date.
__________________________________________________________