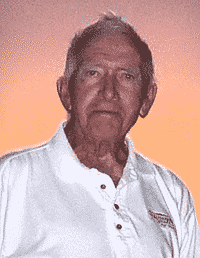 Francis "Frank" McDermott
The family regretfully announces the passing of Francis "Frank" McDermott on November 1, 2019 at the Grey Nuns Community Hospital.
Francis was predeceased by his brothers Lawrence, Patrick, and James, and his sister Elichia.
He is lovingly remembered by his wife Joan of 66 years, children Patrick, Sean (Linda), and Shelley (Murray), his sister Ilene, his grandchildren Brendan, Meaghan, Samara, Kirstie, and Aidan, as well as numerous extended family and friends.
As a young man Frank excelled at sports, and later in life was an avid golfer and an accomplished hockey coach. He was a long term employee of Imperial Oil in Edmonton, Alberta.
Many will recall Frank as well read, thoughtful and as someone who possessed a mischievous sense of humour.
A Celebration of Life will be held on Sunday November 10, 2019 at 2:00pm in Murray and Shelley's home located at 606 Hunters Close, Edmonton, Alberta T6R 2W2.
In lieu of flowers, donations may be made in Frank's name to the Cross Cancer Society, Sports Central, or other charity of your choosing.