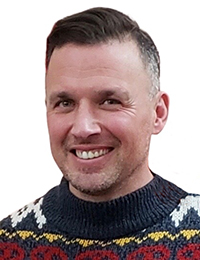 Frank John Phaneuf
In loving memory of Frank Phaneuf, who sadly passed unexpectedly due to heart complications,  on June 25, 2020, at the age of 48 in Red Deer, Alberta.
Frank is survived by his parents Hubert and Norma Phaneuf, Frank's three children Gabriel (16), Ashleigh (14), and Luc (9). Frank was the youngest son of three boys, and is survived by older brothers Alain and Gerald Phaneuf, Uncles, Aunties, Nieces and Nephews.
Frank will be forever remembered for being a loving and devoted Father, his love for nature, and the joy he found in being outdoors.
Frank was a keen and accomplished welder and fabricator. He was exceptionally talented at his craft, and valued by many.
The family is so thankful for all the support and kind gestures during this difficult time.
A trust account has been set up for Frank's three children, if you wish to help out, please follow the provided link to donate:
https://www.gofundme.com/f/frank-phenuf
A funeral service is scheduled for 2:00 PM on Monday, July 6, 2020, at Celebration Church, 7215 Argyll Road, Edmonton AB. Pastor Joel Varty will officiate.