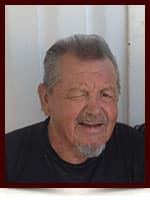 George Syles Poitras
May 30, 1943 - December 12, 2014
George Poitras passed away peacefully in the early morning of December 11, 2014 at the age of 71 years, after struggling with lung cancer.
He left behind three sons, three grandchildren and two sisters.
He will be remembered by his cute smile, great personality, warm heart and was also the best stucco parger ever.
He will always be in our hearts and never forgotten.