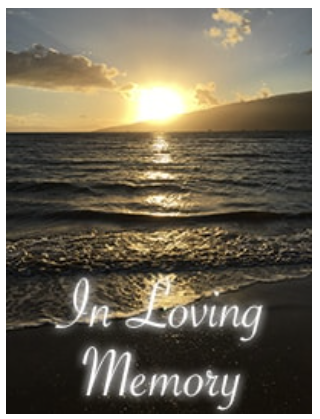 Gerard Joseph David Gagnon
February 19, 1958
-
November 23, 2022
It is with great sadness that we announce the unexpected passing of our youngest brother Joe, at his home in Edmonton, Alberta. Joe began his life as the fourth son born to Eileen and Gerry Gagnon.
His formal education was completed at Holy Cross, EQ Jennings, and Hammarskjold High Schools. He worked for a brief time at the mill in Marathon before returning to Thunder Bay to begin his career with CN Rail. This brought him to Edmonton, where he chose to spend the rest of his years.
Joe was a very private man who didn't like a lot of "the spotlight." Joe had a wonderful sense of humour and loved to share humorous stories with the people he interacted with. His love (and knowledge) of music was a huge part of what made Joe, Joe. His Classic Rock music collection was his hobby and also his pride and joy. He loved to be connected with family, friends and extended family via electronic media.
In his younger days he enjoyed his time as a boy scout and was game to go into the outdoors for camping and fishing with his (late) brother Lawrence. His later years saw a decline in health which caused him to have to withdraw from strenuous activity. Joe is survived by his brother John (Linda), sister Rose (Jim), numerous nieces, nephews and many, many cousins. He was predeceased by both parents, brothers Lawrence and Denis.
He will be deeply missed by all those that he's left behind.
Joe was always ready to help those in need. He was a loyal friend, a true leader, song writer, musician and trusted confidant. He defended the underdog.
He loved movies, friends, family and rarely complained. He touched many lives to make them better. Joe will be dearly missed.
May we all strive to follow his example and leave things better than we find them. God's speed, Joe.
Following Joe's wishes, he has been cremated and will be interred at a later date.
In lieu of flowers, donations to The Canadian Lung Association or a charity of your choice are greatly appreciated.