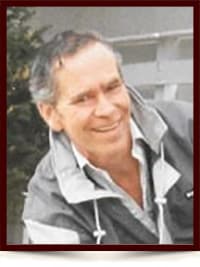 Gordon Brian Greenham
August 7, 1937 – August 5, 2016
Gordon has finally lost his long battle with cancer. He is survived by his wife of 54 years Lila Jeanne, sons Gordon (Cindy) and Anthony, daughter Sheryl-Anne (Peter), his grandchildren: Joshua (Jessica), Jen (Kevin), Louisa, Caleb and Victoria Adria and Jake Greenham. He is also survived by brothers Barrie Greenham and Pat O'Brien, sister-in-law Diane Lundgren, and many nieces, nephews, extended family and friends.
He was dearly loved by his family and attended every possible family gathering, no matter how small or far away.
Those who knew him will remember how much he supported and loved his family and friends. He was generous and kind, always willing to offer a ride, a hug or a witty joke.
He had a passion for Action or old Western movies, Vintage cars, 'doggers', his dogs, golfing and flea markets.
After serving 5 years in the Air Force and a few other various jobs, Gordon started his own furnace cleaning business, which he ran successfully for 35 years.
Please drop by our home anytime between 2 and 6pm on Wednesday, August 10, to join the family for a casual open-house style memorial. A time to share favorite memories.
In lieu of flowers, donations to a charity of your choice would be appreciated.