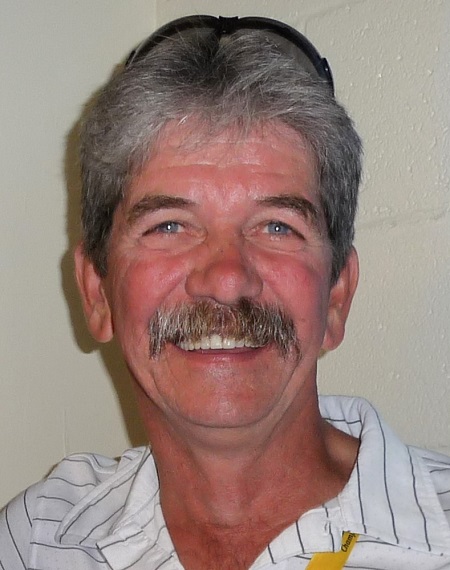 Gregory Allen Loberg
Gregory Allen Loberg
Greg passed into the arms of Christ Friday November 16, 2018 surrounded by family at U of A Hospital following a struggle with complications from his Diabetes and Leukemia.
He was born on May 4th 1949 in Unity Saskatchewan to Jackie Loberg (Kelly) and Richard Loberg. Greg did various jobs in his early years, but settled into a life of work through the Carpentry and Scaffolding Unions. Working mostly in scaffolding on industrial sites throughout Alberta.
Faith – Greg had a quiet faith in Jesus Christ. Placing his trust in the love of God through the finished work of His Son Jesus Christ on the Cross (John 3:16). Greg would call his "happy place" the farm southwest of Vilna at which he and Roxanne have lived for the last 20 years. He loved the sunrises, sunsets and the star filled night sky. For him it was a given to acknowledge God when living in their own little slice of heaven on earth.
Family – Greg is survived by his wife Roxanne, his Daughter Elisha Loberg (Fiancée – Jason Stoneham) both of Edmonton, Daughter Leah Sperle (Partner – Colin Reifferscheid), Grandsons Radly and Rex of Saskatoon. Sister Vivian Clark of Saskatoon, Brother Randy Loberg (Jocelyn) of Red Deer. Step Sisters Carol Carpenter (Dave) of Victoria, Gail Todd of Ottawa, Angela Pastuch of Chilliwack. Several In-Laws, Nieces, Nephews and other family members.
Friends – Greg loved to laugh and visit with friends. Over the years he could often be found in his "man cave" (garage) on the phone calling family or an old friend, sometimes calling several on the same day just to catch up. Many were friends he had maintained from the early Unity years and others from his different jobs sites over his lifetime. Just recently he travelled to Newfoundland to visit friends he had made while working.
One of his favourite things was to arrange a "Golf" weekend each summer with brother Randy and his best friends Bill Burns and Jack Orr. They were all equally bad golfers, but it was just so much fun to get together. He loved to golf, shoot skeet, watch Randy perform acrobatics at incoming fireworks in the evening, hang out in the "man cave" and eat Roxanne's fresh baking. Bill recently said "Greg's gone to a better place, but he will always be in my heart and the hearts of those that loved him". You would also have to include animals under Greg's list of friends because he loved his horses, cats and dogs (Especially his dog Boomer).
Greg was a great outdoors-man. Between hunting, fishing, working around the farm conducting several chores, tending to all the animals or simply tinkering around the garage. He was the type of man who always had to do something with his hands, complete the "to-do" lists, or accomplish selfless acts for his family. Greg and his best hunting partner, Elisha, could often be found sitting in the treeline waiting for that big buck that would never show. He also loved a getaway with Roxanne, camping either in the mountains or as close as Garner Lake.
Greg met the love of his life Roxanne (Rauch) in Empress where he walked into Roxanne's life while she was working at the border hotel in the summer of 81' and swept her off her feet. Two years later they were married in Unity Saskatchewan in Jackie and Toddy's backyard. They then resided in Empress before moving to Medicine Hat for 8 years and finally settling down at the farm near Vilna.
Our heartfelt thanks to the doctors and nurses that tended to Greg over the last 3 years of Diabetes and last 9 months of Leukemia. Special thanks to those of Unit 5F4 at the U of A Hospital that fought so hard for the last four days of his life to try and turn the tide.
It was Greg's wish that he be cremated and have his ashes spread on the farm (His Happy Place). This will be done privately.
A celebration of life for family and friends will be held at Morinville Baptist Church on Saturday, 8 December 2018 at 1 pm. Please feel free to share thoughts, post pictures, write a story etc. of your personal memories of Greg. We would like to preserve these thoughts so please either send copies or share your links directly with her and Elisha.
In lieu of flowers, please consider the following:
- Give Blood – Greg received approximately 40 units of blood in the last 9 months.
- Give a gift to help with immediate expenses.
- Pay it forward – Like Greg always did.
Should you wish to send cards and/or gifts, please send to:
Roxanne Loberg, PO Box 181, Vilna Alberta, T0A 3L0 and/or
Elisha Loberg, PO Box 288, Lancaster Park Alberta, T0A 3H0