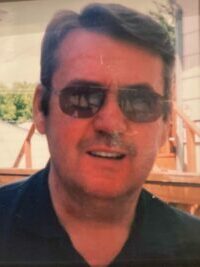 Ira Wayne Hafso
February 8, 1957
-
April 18, 2021
It is with great sadness that the family of Ira Wayne Hafso announce his  passing on April 18, 2021 
A famous writer once said "We make a living by what we get, we make  a life by what we give!" If that is true, then Ira made a great life.  Although Ira never had much for himself, he was always the first to give  and help others. 
Ira Wayne Hafso was born on February 8, 1957 in Vancouver, British  Columbia. He was the second of four children born to Kenneth and  Winnifred Hafso. They lived in Vancouver for many years and then  moved to run a fish hatchery on a farm in Tofield, Alberta. 
Ira worked many jobs throughout his lifetime but perhaps the greatest  to him was serving in his community. He was well known among the  Edmonton homeless population and will be remembered for driving  around the inner city in his yellow ambulance. Ira would graciously  hand out food, clothing and other essentials. It's safe to say that Ira  lived his life for others more than himself. 
Although Ira never married or had children he was a beloved Brother,  Uncle, Community Volunteer and Friend. 
Preceded in death by his parents Kenneth and Winnifred Hafso. He is  survived by his sisters; Debra (Max), Marlene and Darlene (Keith) and  many nieces and nephews.  
In addition to serving the homeless community, Ira was also an active  member of the Victory Church. In his free time, he enjoyed repairing  and rebuilding computers. 
Forever loved and never forgotten. Rest in Peace.