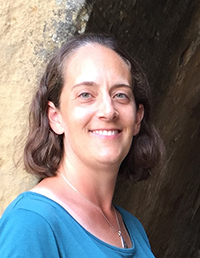 Jacquelyn (Jackie) Marie Nagy
March 7, 1982
-
July 30, 2021
It is with profound sadness that our family announces the passing of Jacquelyn (Jackie) Marie Nagy on July 30, 2021, at the age of 39 years.
Jackie is survived by her loving mother Lorie, her father Alex, younger brothers Michael and Christopher, their partners Darby and Fong-Yee, her Oma Mary, and aunts, uncles, and cousins. In addition to her family, she leaves behind loving friends who will miss her dearly.
Jackie was sadly predeceased by three of her grandparents: Alfred Buchwitz, and Alex and Elizabeth Nagy. They deeply cherished their granddaughter and times spent together on their acreages in southern Alberta.
Jackie graduated from the University of Alberta in 2008 and pursued a career as an Occupational Therapist. She practiced her profession through Home Care and at several hospitals and was especially talented assisting elderly clients.
Jackie was a precious daughter to Alex and Lorie. Every moment shared will be treasured. She was everything a big sister could be to Christopher and Michael and always watched out for them as they grew-up together. She was always available to talk and visit with as they navigated play, school, and work.
Jackie had a huge heart and was a tremendously caring person. She would always express a genuine interest in others and listen with compassion. Jackie enjoyed travelling, especially camping trips with her family in the Rocky Mountains and along the Pacific Coast. She also adored being warm and cozy at home and could be found many evenings wrapped in a blanket on the couch watching TV, reading, or just relaxing.
Celebration of Life
2:00PM Thursday August 12, 2021
University Club of the UofA
11435 Saskatchewan Dr NW, Edmonton, AB
In lieu of flowers, donations can be made to Meals on Wheels Edmonton or ElderDog Canada, Edmonton Pawd, two organizations dear to her heart.