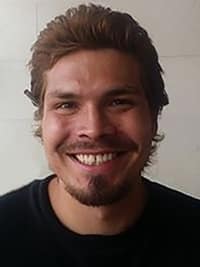 Jeremy Nickolous Klassen
On November 16, 2019 Jeremy Klassen passed away at the age of 28.
Jeremy is survived by his mother Rhonda, father Duncan, stepmother Kelli and siblings Evei, Kayla and Brett and his daughter Summer-Lee Cynthia Cassandra Cambell-Klassen.
In his last hours, Jeremy was surrounded by family and close friends. The staff at the Royal Alex could not have been more gentle, kind or considerate. Our thanks go out to all the staff for the wonderful support and love we received from all of you. We are so very grateful. On November 17, 2019, Jeremy went into surgery where he gave up his heart, lungs, liver, kidneys and pancreas to save the lives of others. The reasons why this tragedy occurred are presently unknown and may never be clear, but his end could not be more heroic.
The family will be holding a small memorial gathering for Jeremy on Saturday, November 23, 2019 from 12 noon to 3:30 pm at the Truth Church, 221 Main Street, Spruce Grove, AB. Please join the family to share stories and memories of Jeremy.