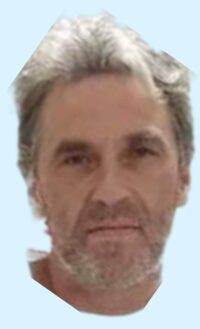 Joseph Ernest Pelky
March 31, 1970
-
February 27, 2022
It is with heavy hearts that we announce the passing of Joseph Pelky on February 27, 2022
Joseph was predeceased y his father Joseph Ernest Pelky Sr.
He is survived by his mother Geraldine (Robert) Neil, his fiancee Nadine Birklid and four children; Tasha Pelky, Christian Tuccaro, Jade Tuccaro, and Chelsey Tuccaro.
He also leaves his grandson Xavier Tuccaro-Ewaskow, his siblings; Alan MaKay, Russell (Eila) MaKay, Deborah (Michael) Banning, Frederick MaKay, Allanda (Richard) Maslak, Richard (Mary) MaKay, Chester MaKay, Susan Pelky, and Joann Heath as well as several nieces and nephews and extended family; Natasha Ross, Trinity Birklid, Preston, Alex, Mateus.
A Celebration of Joseph's Life will be held on Saturday March 26, 2022 at 2:00 p.m. at Trinity Funeral Home, 10530-116 Street in Edmonton.