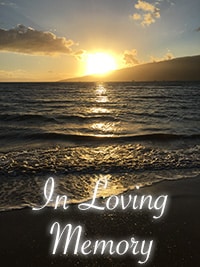 Katherine (Kay) Kubin
December 26, 1921 - June 8, 2018
Katherine Kubin passed away on June 8, 2018 at the age of 96.
She is survived by her loving family, son Marshall Bushko; daughter Theresa (Roy) Paziuk; 5 grandchildren Elaine (John), Holly (Javier), Katherine, William (Claudia), and Chrissy (Sean); 4 great-grandchildren Nicole, Sarah, John (Melissa), and Leo; 3 great-great grandchildren Dalyn, Jayden, and Kai; brother Nick Chilibecki; sisters Olga (Bill) Rowluk and Sophie Gara; her beloved nieces and nephews, along with numerous relatives.
Katherine was predeceased by her husband John Bushko (married 1942) deceased 1974, and second husband Tom Kubin (married 1975) deceased 2013; daughter Marie and son Mike; daughter-in-laws Barbara and Anne; 3 grandchildren Michael, Patrick, and Peter; parents John and Helen Chilibecki, brothers Harry (Lena), Pete (Victoria), and William (Alice); sisters Anne (William) Fedoruk, and Mary (Steve) Lazaruk; brother-in-law Bill Gara and sister-in-law Eva Chilibecki.
A celebration of life will be held at a later date.
"You have to be smart to be lucky. And the smarter you are, the luckier you are." Katherine Kubin.