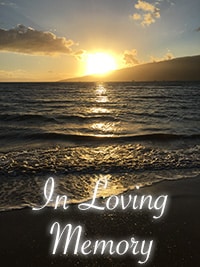 Lawrence (Larry) Allan Dahl
Lawrence (Larry) Allan Dahl passed away peacefully on October 11, 2018 at 4:30pm surrounded by loved ones at the General Hospital in Edmonton.
Larry's passions were hockey and corvettes.
Larry was predeceased by Edgar and Gertrude Dahl (parents), Patricia Dahl (sister) and Fern Dahl (wife). He leaves behind his sister Barbara and children :- Donald (Jen), Rosanne (Drey) and Michelle and grand children Aiden, Kalin and Morgan.
Larry was a great husband, father, grandfather, teacher and inspiration to all of us.
Larry - husband, dad, grandpa, friend, we will miss your smile, laugh and understanding. Now is your time to rest and be at peace with Fern - wife, mom, grandma and friend.
We will miss you but you will forever be in our hearts.