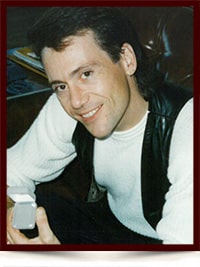 Lester William Clemmensen
April 2, 1966 - February 5, 2017
Lester W Clemmensen, with his family by his side passed away peacefully on February 5, 2017 at the age of 50. A dedicated husband to Veronica and kind loving father to Dana.
Taking pride in all he did and what he accomplished, he is one of a kind. Always happy in greeting you with a smile, he lived his life to the fullest.
All memories are there to remind us of things that have gone before.
You will always have a special place in our heart and we will cherish your memory forever.
Celebration of Life
Saturday February 18 2017, 2:00PM
Trinity Funeral Reception Centre
10530 116 Street, Edmonton AB.