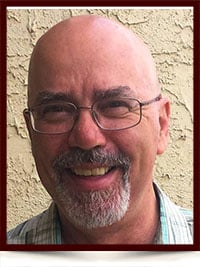 Lyle Delaney
Lyle Delaney was born in Red Deer on June 2, 1955, and departed life at the age of 61 years on November 9, 2016, in Edmonton.
Lyle leaves to mourn his wife, Jennie, of Edmonton; his son Clinton (Paula) of Stony Plain and his daughter, Kristi, of Fort McMurray. He also leaves his grandson, Cash, and granddaughter, Cohen, of Rocky Mountain House. He leaves two brothers, Steven (Arlene) and his son, Elwood (Kyla) and family of Kamloops, and Kevin (Debbie) and family of Nanoose Bay on Vancouver Island.
Lyle was predeceased by his sister, Cynthia (Cindy); his biological father, Victor Feduik; his mother, Elizabeth (Beth) Sinclair; his adoptive father, William (Bill) Delaney; his grandparents and three uncles. He is survived by aunts, Davena (Loyal) Ma and Jean (Stewart) Stephanson of Rocky, Marian (Lloyd) Yarbrough of Rimbey; and uncle Dennis (Christine) Delaney of Lethbridge. Many cousins and their families survive him, as well.
Lyle lived as a small child, first in Red Deer and then at Strachan on his grandparents' farm before his family moved to Valleyview, Alberta, where he attended school. He spent some time in Rocky attending high school, returning to Whitecourt to finish school.
Lyle then lived in the Rocky area for several years with his first wife, Shirley (Thompson), where they had their children, Clinton (Clint) and Kristi.
Lyle met his second wife, Jennie (Wojcicki), in the spring of 1988 when he walked into her work place selling nuts and candy with "The Nutman Company". They married in the summer of 1989 and for twenty-seven years shared a love that was a blessing to them and an inspiration to others.
Lyle had been a motorbike enthusiast from a young age and one of his greatest joys the past few years was riding his "Ural Gearup 2007" motorbike. He was passionate about fishing, which he said provided him with a perpetual state of hope and spent as much time as possible engaged in the sport, both locally and in the Los Cabos region of Mexico.
Lyle was very engaging with a wonderful sense of humor. He took great joy in connecting with a wide variety of people from many different backgrounds which served him well in his professional life spent mostly in territory management, business development, and business to business sales in the construction industry over the last 15 years. He also worked on the trade side of construction for a number of years as a drywall finisher and had extensive sales experience in other industries as well.
Lyle was diagnosed with Multiple Myeloma (blood cancer) on June 9, 2016. He had been undergoing chemo treatments three times weekly since at the Cross.  On July 18, 2016 he was admitted to emergency at the U of A as his kidneys were failing as a result of the cancer. Subsequently he was on dialysis three times a week.
A visit to his oncologist, Dr. Chris Venner Jr., on Oct 21, 2016 revealed that although initially controlled, the cancer had relapsed. He began a new very aggressive "chemo cocktail" the following week.
Jennie took him to Emergency at the U of A Sunday afternoon Nov 6, 2016 after speaking to the Cross Cancer triage nurse as he was coughing up blood. The triage nurse thought he may have an upper respiratory infection. He was in his second week of the second cycle of the new chemo. Although his heart rate was normal upon arrival, he had a "cardiac event" once in emergency with his heart racing at 175 beats a minute for about three hours. They tried to control his racing heart with medication but were never able to get it below 145 beats a minute. Along with the dialysis, cancer and chemo treatments, plus his personal directive, the damaged heart muscles created a spiral of complications that resulted in his passing peacefully, early Wednesday morning Nov 9, 2016 in the Mazankowski Heart Alberta Institute with Jennie by his side.
Lyle first confessed his personal faith in Jesus Christ as his Lord and Saviour when he was 12 at summer camp in Valleyview.  The shocking and untimely death of his younger sister, Cindy, in a car accident at Christmas in 1972, when she was only 14 and Lyle 17 saw him wrestle with his faith and relationship to God for the next 27 years. His search for meaning and connection only led him back to a relationship with the same loving Heavenly Father he'd trusted at a young age. Both Lyle and Jennie were water baptized together on November 7, 1999 at Bethesda Christian Fellowship. Since that time Lyle and Jennie have both been active serving members in their church. They facilitated and hosted the Alpha program for 10 years at Bethesda and through that ministry saw many come to faith in Christ.
Lyle and Jennie have attended the Park Church since 2010 and became members in September 2013. Lyle has served as usher, in the Resource Centre, and also spent some time in leading the Men's Ministry where he especially enjoyed connecting with the "33" video series group of men.
Lyle had his moments, as most of us do. To that end, for the past several years, he enjoyed meeting and sharing with a support group called "The Ray of Hope" which helped him cope with life.
Celebration of Life
Saturday, Nov 26 at 1:00 pm
The Park Church
1 Brower Dr, Sherwood Park, AB.
In lieu of flowers, donations may be made to the Myeloma Alberta Support Society, the Kidney Foundation, or the University Hospital Foundation.