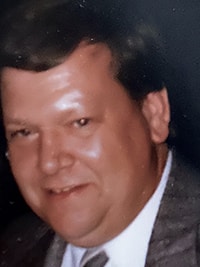 Marten DeVries
Passed Away
February 5, 2021
It is with heavy hearts that we announce the passing of our brother, Marten DeVries on February 5, 2021, he was 65.
Marten fought a hard battle with leukemia during the last 2 years which became progressively worse in the last few months. We will miss him dearly, but are thankful he is out of pain.
Marten was born in Sneek, Friesland, in the Netherlands in 1956 and immigrated to Canada with his parents and big brother in 1957.
Marten was an enthusiastic athlete throughout high school and was known for his adventurous spirit. His travels led him to a lifelong career with CN Rail. As a locomotive engineer, Marten enjoyed life on the road and lived in several railroad towns over the years but always returning to Edmonton.
Predeceased by his parents, Frans and Feikje, he is survived by his siblings Pieter, Femke (Gerrit), and Emmy (Brian). Lovingly remembered as Uncle Marten to Evan (Kristi), Jack, Max (Jessica) and Miranda, he will also be missed by his great niece Julia and great nephews Cameron and Cole.
Marten was passionate about his many collections and collectables and enjoyed the hunt for his treasures.
As per his wishes no formal service will be held. In lieu of flowers donations can be made to the Cross Cancer Institute or the Canadian Cancer Society.
The family wishes to express their thanks to all of the health care providers who helped Marten in the past few years, with a special thanks to the outpatient clinic at the U of A hospital.