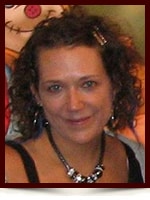 Melissa Leigh Meade/Rotella
October 23 1978 – June 24 2016
Died at the young age of 37 peacefully on the 24th of June 2016 at the Royal Alexandra Hospital. Loving and cherished wife of Kevin Rotella, mother of Matteo Rotella, daughter of Wendy Walsh (Meade) and partner Bert Sylvester, Dan Meade and partner Pat Ferry, sister of Philip Meade, William Meade, Danny Meade, mother in-law Nancy Rotella, father in-law Tom Rotella. Will be missed by all who knew her.
She was a loving, caring person with the biggest heart. Willing to care for life as we know it, and has touched all of our hearts to no end. She has left us with joy and happiness every time you were in her presence.
Honoring Melissa's last wishes, cremation has taken place. A ceremony will be held at a later date.