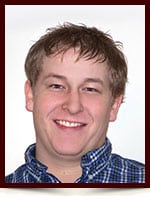 Neal Robert Gibson
Neal Robert Gibson
Neal passed away suddenly and unexpectedly on Sunday, May 24, 2015 in High Prairie Alberta, age 35. Neal is survived by his daughter Daisalynn Gibson and her mother Renee Bird; his mother Pat Lingel (Allan), father Rob Gibson (Susanna), sister Carla Gibson Boisvert (Jason) and brother Paul Gibson. He is also survived by his grandmother Theresa Odegaard and many aunts, uncles and cousins in Saskatchewan and Alberta.
Neal was born January 8, 1980 in Churchill, Manitoba. He grew up in Saskatoon, Saskatchewan, and moved to Edmonton, Alberta in 2000, where he worked in the drywall and construction industry. Special thanks to his uncle Reinhardt Lutter for giving him his start. Neal was a very talented and largely self-taught guitarist. From an early age he displayed an uncanny ability to play any song after hearing it just once. He also loved sports, and played hockey and golf with the same intuitive ability and passion that he brought to his music. He loved skateboarding, skiing and swimming, and passed on his love of music and sports to his daughter, who was the light of his life. Neal was very proud of Daisy, and his greatest joy was spending time with her.
A private family memorial will be held in the near future.
Contact Information:  [wpseo_address oneline="1" show_state="0" show_country="0" show_phone="0" show_phone_2="0" show_fax="0" show_email="0"]