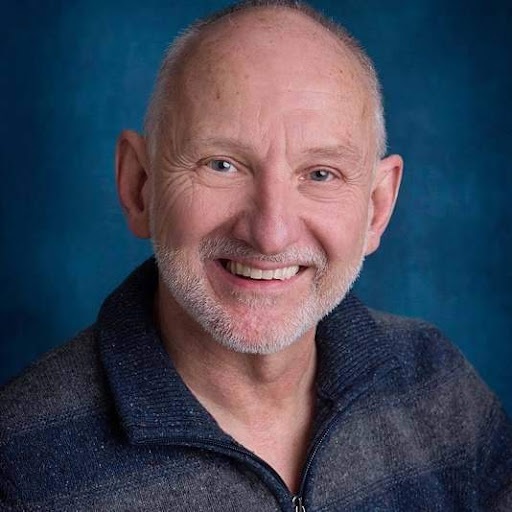 Paul Douglas Harding
April 23, 1953
-
January 14, 2022
On the fourteenth of January, 2022, Paul Douglas Harding, at the age of 68, passed away from the arms of his loved ones on earth and into the arms of his savior in heaven. Paul waged a valiant war against his diagnosis of pancreatic cancer, and he was determined to continue living his life. He never surrendered to the illness and well out-lived his prognosis by doubling the time the doctors told him that he had left in our world. After his diagnosis, Paul's hands were never idle. Life as he knew it carried on, despite the challenges presented by his illness in a COVID-19 world.
Paul was born on April 23rd, 1953, to Eva May (England) and William John Girvan Harding in Campbellton, New Brunswick.
He grew up in Dalhousie, New Brunswick. He spent his summers exploring nature on the banks of the Tabusintac River with his family at their cottage. He often spoke of his hometown and his upbringing and attributed many of his good qualities to having been raised there among good people. He learned to play piano at a young age, a skillful talent that he used to serve others throughout his life.
Before graduating from Dalhousie Regional High School, he began his first job at the Dalhousie paper mill. This continued for a few years, and Paul often joked that the money he made while working at the paper mill is why it took him fourteen years to graduate.
He left home at the age of twenty-one to attend Eastern Pentecostal Bible College in Peterborough, Ontario.
After experiencing bible college, Paul embarked on a road trip and headed west in his VW car. Eventually, he made his way to Edmonton, Alberta, where he married and had three children, two sons and one daughter.
When he arrived in Edmonton, he began working for Park Memorial. He enjoyed driving the hearses and limousines.
In March of 1976, he started work for the GWG plant as a sewing machine mechanic. Eventually, GWG became Levis, and Paul stayed with the company as a sewing machine mechanic; Paul moved into the lead hand position and ultimately, into the role of the maintenance manager, until September of 2004. After 93 years of operation, the plant closed. He was the final employee there when it closed its doors for the last time. He spoke well of the people he worked with and said that with each layoff, saying goodbye was one of the hardest things he experienced in his life. The friendships he created with his coworkers continued for the rest of his life. He spent countless hours alongside his wife Bonnie in the '70s, '80s and early '90s, volunteering at local churches within his community. He led Sunday worship services and produced seasonal musicals that depicted his faith. He also sang and played piano in long-term care facilities and hospices. He served on various boards within his community and at local churches.
Paul remarried in 2000 and eventually moved to Westbank, British Columbia after Paul's career with Levis had ended. He enjoyed the splendour of the Okanagan Valley and the surrounding mountains - discovering and exploring places off the beaten path that "only locals know about.". Paul spent time with his wife Lynne, enjoyed being a grandfather and rode his motorcycle often. He explored the lake from his boat with his trusty Yorkshire Terrier companions. Paul worked for Cintas as a manager. Paul often said the years he spent in the Okanagan were some of the best years of his life.  After leaving Westbank, Paul spent a couple of seasons caretaking for Pennask Lake Lodge, where he enjoyed writing about his experiences as a caretaker there. The connection to nature he experienced there brought him joy, peace and contentment. Paul returned to Edmonton in 2013 and worked for Wajax Power Systems until 2016.
In 2016, Paul was ready to slow down but did not want to settle into retirement quite yet, so Paul decided to create his own business: PDH Sewing Machines, and he maintained it for the rest of his life. Paul was active and well respected in the Edmonton sewing and quilting community. He serviced and sold refurbished machines. He serviced client machines and ran seminars for many different sewing groups. He also gave his time and talents as a sewing machine mechanic to help charities that resonated with his heart - local and worldwide, with various sewing machine needs. Paul was generous and was known to give away machines frequently.
Paul's departure from this world has left deep sorrow in the hearts of his beloved, Michelle Carrier, his son Kristopher (Patricia) Harding, his son, Ryan (Kyla) Harding and his daughter, Amanda (Aaron Woodcock) Harding, as wells his sister Barb (Hudson) MacIntosh, his sister Marilyn (Ernest) MacIntosh, his brother Kevin Harding and sister Shirlee-Anna (Tim) Thompson.
Even still, life carries on with the same faith in God's grace that strengthened Paul.
"And God shall wipe away all tears from their eyes; and there shall be no more death, neither sorrow, nor crying, nor shall there be any more pain: for the former things are passed away. And he that sat upon the throne said, 'Behold, I make all things new.' "
He will also live on in the memories of his seven grandchildren: Sarah, Joshua, Aidan, Ole, Liam, Elliott and Caelan. Paul will be missed by countless nieces, nephews, cousins and friends.
Paul was predeceased by his brother David Harding, his father, William John Girvan Harding, his mother, Eva (England) Harding and nephew, Paul Harding.
Paul's family would like to express their gratitude for the support they received from everyone involved in his medical care. Thank you to the staff of the University of Alberta Hospital, The Grey Nuns Tertiary Palliative Unit and the Alberta Health Services homecare team, pod F, as well as Dr. G and Arlene at Pilgrims Family Hospice.
The family would also like to thank all of Paul's friends who offered him support and encouragement, and prayer. It meant so very much to him.
Paul's motivation to live was to share his faith in God, to experience all this life had to offer and to enjoy relationships with other people God placed in his life.
Paul's children would like to welcome you to celebrate his life with them on Saturday, April 30th, 2022, at Gospel Centre Church 9445-153 street NW, Edmonton, Alberta T5R-1R2, at 11:00 am.