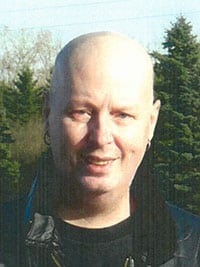 Richard Joly
In Loving Memory
The family regretfully announces the passing of Richard Joly on December 24, 2020 at the age of 52.
Richard was born July 2, 1968 at the Edmonton General Hospital to his loving parents Rene and Francoise (Frances) Joly.
Left to cherish his memory are his Sister Nicole, Brother Michel (Mitch), Nephew Brady, Nieces Megan and Katelyn, as well as numerous Aunts, Uncles, Cousins, and friends.
Private Mass of Christian Burial
Thursday, January 7, 2021
St. Alphonse Catholic Church
A private interment to follow at Holy Cross Cemetery.