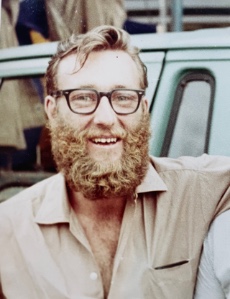 Rupert Zuchotzki
May 7, 1944
-
October 4, 2022
It is with great sadness that the family of Rupert Zuchotzki announce his passing on October 4, 2022 at the age of 78 years young.
He is survived by his wife of almost 50 years, Helen; his children Darrell (Janie), Robert, Wayne (Lorri) & Lisa (Mark); Grandchildren Kyla (Michael), Jason (Nichole), Cody (Florence), Carley (Jonathan), Cordelia and Harrison; Great grandchildren Emily, Josiah, Serenity, Beckett, Parker, Maverick; Step-Great Granddaughters Taryn and Ari; his Sister Paula, his Brother Joseph (Theresa) and many nieces, nephews, friends and neighbours. Many have gone before him and welcome him into their arms as they meet once again.
Rupert worked hard his whole life and was never one to complain. He was proud to be a member of the International Union of Operating Engineers. He enjoyed cooking and spending time in the yard or puttering in the garage when his lungs still allowed. Always an early riser, he could be found playing solitaire and listening to CFCW many a morning. A good game of cribbage with one of his kids / grandkids and big family dinners were particular joys for him. Watching Jeopardy and Wheel of Fortune in the evenings with Helen was a daily occurrence. Rupert loved his family and had a special place in his heart for his furry friends. He never met a child or an animal that he didn't love and that didn't love him right back.
Husband, Dad, Grampa, Uncle, Brother and Friend - his presence is deeply missed by all who loved him. RIP Dad.