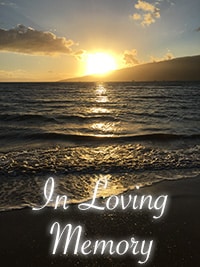 Ruthven Rulon Junior Shepherd
Sunrise February 14, 1945 ~ Sunset June 14, 2018
On June 14, 2018 ,Ruthven Shepherd, - beloved husband, father, grandfather & brother - left this world to be in the presence of the Lord. He passed peacefully at home with his family at his side.
He is survived by his loving wife, Annette; children Denise & Tim Goodbrand, David, Heather and Jennifer; grandchildren Levi, Melanie, Emily, Victoria, Amanda & Leah Goodbrand, Courtney, Brooklynn, Mercellino Henry, Drey Shepherd, and Sam & Sia Decore; siblings Gloria, Owen, Janis, Joyce, Gemma, Gail, Joe and Garvin; and a number of extended family members.
Ruthven was born and raised in Trinidad and came to Canada in 1967. He worked for many years in the electrical trade and was deeply devoted to his faith and each church he attended. He will be remembered for his deep love for the Lord, selfless service to all he met and deep appreciation of his brothers and sisters in Christ.
He was deeply dedicated to providing for his family and setting a godly example.
A memorial service will be held at 1 p.m. on June 23, 2018 at GraceLife Church (51529A - Range Road 262, Spruce Grove, AB.)
In lieu of flowers please donate towards the establishment of a livestream system for GraceLife Church.