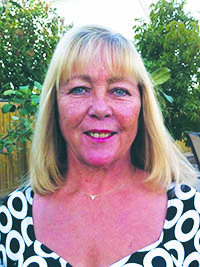 Shellee Marie Larter
It is with great sadness that we say goodbye to our beloved Shellee Marie Larter, who passed away on July 26, 2018 exactly 17 years to the day after her father. Shellee was born April 27, 1956, in Edmonton, where she lived her whole life.
She graduated from Queen Elizabeth High School and thereafter started working for Alberta Government Telephones. While working for AGT she met and married Morven "Moe" Larter. They started a family and Shellee became a homemaker.
Shellee is lovingly remembered, and will be forever missed, by her son Josh, daughter Jessie, cats Niko and Fendi, step-mother Betty Kapteyn, brothers Grant (Donna), Jeff and Brad Kapteyn, brother-in-law John (Tillie),  nieces and nephews Mary Jane, Jeannine (Josh), Candace, Cynthia, Zachary, Tara (Evan) and John (Danit). She leaves behind a number of aunts, uncles and cousins, as well as countless friends.
Shellee was predeceased by her husband Moe, her father Norman and her mother Myrna.
She was lovingly cared for by her friend Ken Bancroft prior to her passing.
We would like to invite friends and family to join in the celebration of Shellee's life to be held at 2:00 pm on Friday, August 3, 2018, at Trinity Funeral Home, 10530-116 Street NW.