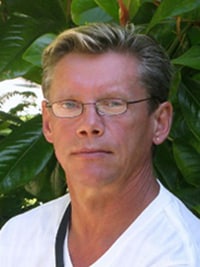 Stepan Gevko
October 6, 1960 – November 23, 2018
It is with great sadness the family of Stepan Gevko announces his passing on November 23, 2018 at the age of 58 years.
Stepan is survived by his brother Oleg (Nataliya) nephews Taras and Nazar, and cousins Petro, Ihor and Mychailo Krysa, and Baranivsky and Bednarsky families.  He is predeceased by his parents, Oresta and Mykola Gevko.
Stepan's smile, sense of humor, kindness, and generosity will be missed by all those who knew him.
Parastas ~ Memorial Service for the Faithful Departed
Rev. Serhiy Harahuc
7:00PM Monday December 3, 2018
Trinity Funeral Home
10530-116 Street, Edmonton, AB
Interment of Stepan's cremated remains to follow in Chortkiv, Ukraine.