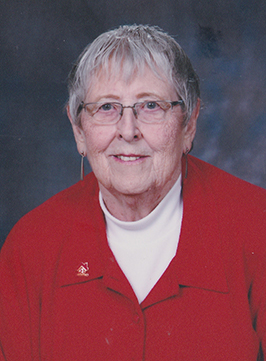 T. Margaret Deck
May 23, 1928
-
December 4, 2021
It is with deep sadness that the family of T. Margaret Deck announce her peaceful passing on December 4, 2021, at the age of 93 after a short battle with Cancer.
Theresa "Margaret" Reay was born May 23, 1928 at the Edmonton General Hospital to Vincent  John "Jack" Reay, Mary "Jessie" McGregor and older brothers Jack and Ted.  They lived in Edmonton in the Oliver area for a couple of years then moved to Bruce in 1930 and to nearby Holden in 1938.  She grew up amongst her extended family in that area where she had a special relationship with her dear cousin Wilma McArthur with whom she shared the duties of looking after their beloved grandma Margaret McNiven.
She finished out her education at a business college in Camrose and afterwards followed her parents to Kelowna where they had recently moved.
Sadly, she experienced unimaginable loss when at just 21 years old, she lost her mother and only 11 months later her father.
She remained in Kelowna and worked as a telephone operator for The City of Kelowna where she met her future husband and love of her life Frank Deck. They married on November 8th, 1952, in Edmonton, Alberta.  Soon after, they moved to Fort William, Ontario (now Thunder Bay).   There, they bought their first house and began a family with daughters Catherine Elizabeth and Gwendolyn Marie. They stayed in Ontario until 1958 when they returned to Edmonton.  Over the next 10 years they grew the family by adding another daughter, Sharon Ann and two sons, Frank Mark and Alan Marlo.
In 1974, after Cathy and Gwen had married, they moved from Edmonton to Fort Saskatchewan.  They stayed in Fort Saskatchewan for 5 years where Sharon remained when they moved to Kelowna in 1979 with Frank and Alan.  Just two years later, in 1981 Frank passed away at the young age of 53.   After son Frank graduated high school, she made the trek back to Edmonton to be nearer her daughters, grandchildren and for work opportunities for her sons.  You would think she would be ready to settle down by now but hardly!  She would move another 17 times within Edmonton after that!
She was, for many years involved with the Catholic Women's league and volunteered by delivering for Meals on Wheels.  In her retirement years, she developed a strong passion for the game of Bridge.   She was adept at crossword puzzles and enjoyed Ceramics.  In her spare time she knit and made many Afghans and slippers for everyone and eventually ended up by knitting toques and baby beanies that she donated to charities.
Her adversities have been great, but she has always held her spirit.  Her strong faith in God was her pillar.  She was a strong, smart, and dedicated person to all who knew her.  Her ability to maintain connections was admirable.  She could talk to anyone, anywhere and has been a huge influence on each of her children.
Margaret was predeceased by her husband Frank and son-in-law Myron Charney. She will be lovingly remembered by children Cathy Charney, Gwen Rice (John), Sharon Blach (Carl), Frank Deck (Bonnie) and Al Deck, grandchildren Dave, Robin, Mark, Shaun, Ryan, Hannah and Kierra, plus 9 great-grandchildren as well as numerous nieces, nephews, extended family and close friends.
Due to Covid restrictions, a private Celebration of Life will be held on Monday, December 13, 2021.
The streaming will begin at 1:45 with the service at 2:00.
A special thank you to the staff at the Edmonton General Hospital-Unit 9Y, for the excellent care given to Margaret.
In lieu of flowers, donations may be made to Lung Cancer Canada or Santa's Anonymous in Margaret's name.